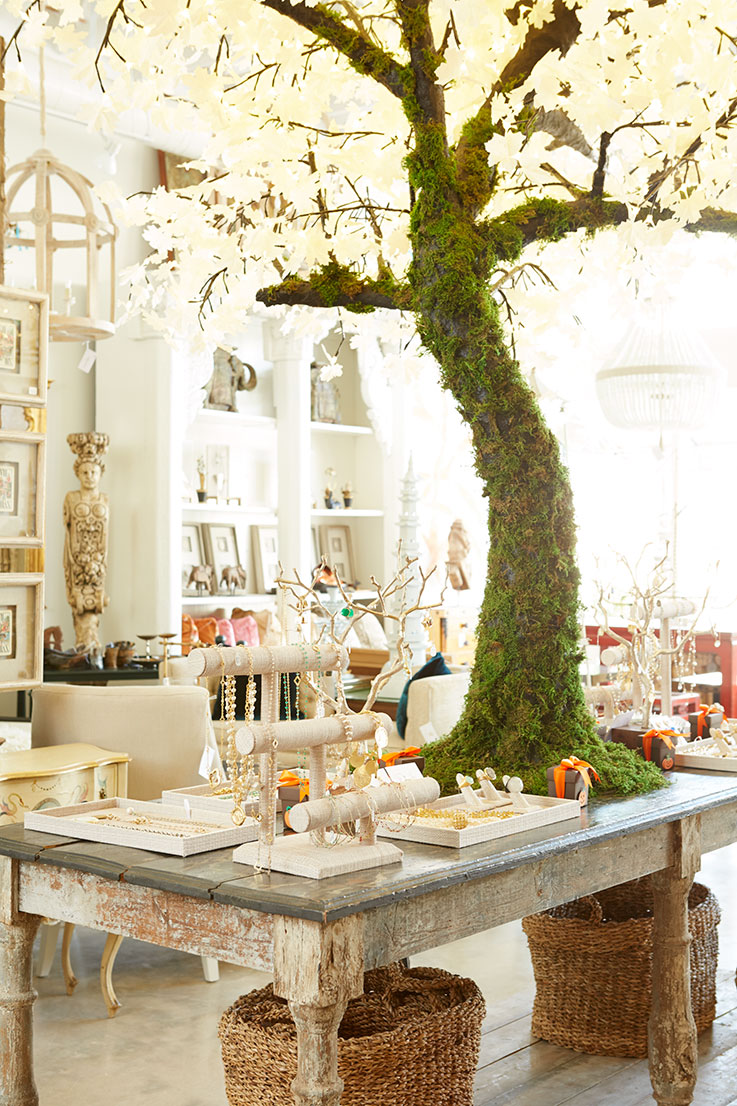 Five Questions with Best of Big D Winner Coco & Dash
Get better acquainted with this lovely local favorite.
One step inside Coco & Dash would leave anyone smitten. The airy, well-curated shop on Henderson Avenue houses an impressive mix of contemporary and vintage pieces with prices ranging from high to approachable, which is precisely why we deemed it the "Best Shop for a Little Bit of Everything." We caught up with the shop's mother-daughter co-owners, Teddie and Courtney Garrigan, to help you get even better acquainted with this lovely local treasure.
1. How would you describe Coco & Dash's design aesthetic?
Teddie: We offer a light and airy aesthetic that's sophisticated without being complicated or tediously tied to a specific style.
Courtney: We love a look that's intelligent with a sense of humor.
2. The shop has this wonderful quality that makes you feel right at home when you first walk in. Was this something you worked for when designing the shop?
T: That makes us happy to hear! It's probably a combination of the Coco & Dash design aesthetic and a commitment to being respectful and kind to everyone who comes through our door. Although some say it's part of our great customer service we believe it's simply an important part of being a decent human being.
C: We knew before we opened that we wanted to strive for excellent customer service; which seems to be a vanishing goal for many businesses.
3. I know you all have recently redesigned a section of the store devoted entirely to smaller luxe items. What inspired you to make the addition?
T: We are just listening to our customers.
C: Our decorative accessories are very popular and customers have asked for more gift items. Our jewelry has done really well and we have customers that have made us their go to shop for baubles for their friends.
4. What new or incoming item(s) are you most excited to share with your shoppers?
T: Where to start? We have so many wonderful things in store for fall and the holiday season.
C: There will be exclusive offerings such as luxe silk velvet pillows in rich colors, bronze and gold leaf accessories, gemstone and brass boxes, and so much more.
5. What do you love most about being a shop owner in Dallas?
T: Dallasites take real pride in their homes and that makes helping people achieve their design goals even more fun.
C: We love our location on Henderson Avenue. It is such an energetic place to do business. We looked around for a year but we knew we really wanted to be on this street.
T: We're surrounded by other wonderful small shops and restaurants. I think it's the next hot area for retail in Dallas.
*Bonus Question: What do you enjoy most about working together as a mother/daughter duo?
T: We have always enjoyed a close relationship and this just feels natural to us. While it's really hard work, we do have a lot of fun—we get the giggles on a daily basis.
C: When I asked Mom to do this with me, she didn't bat an eye. She just said, "OK." And we started shopping.  She's right about the laughing. We often cringe at the thought of someone looking at the security camera footage. We can be super kooky.