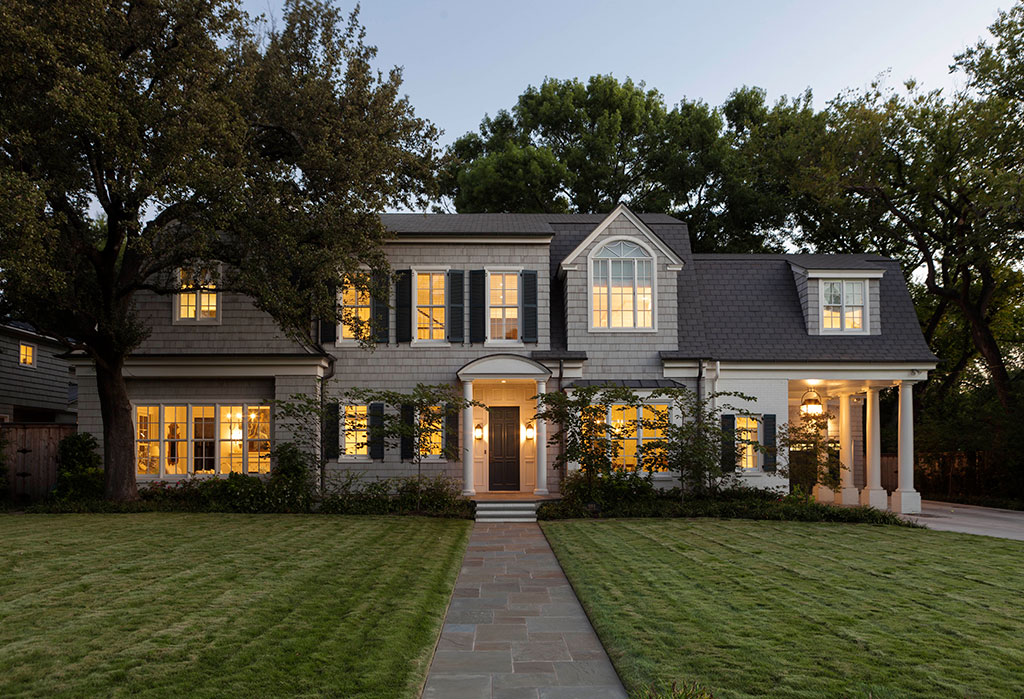 Glimpse Inside One of Dallas' 10 Most Beautiful Homes
Martha's Vineyard, anyone?
This month marked the release of our eighth annual ode to the good-looking abode. We once again ran the roads of Dallas to crown our city's 10 Most Beautiful Homes with no regard for pedigree of home or resident. And while we pick our beautifuls based solely on curb appeal, it's certainly a pleasant surprise to come across a home with proven inner beauty.
Devoted D Homies may recognize the laid-back, beach-y goodness found at 5354 Wenonah Drive in this year's round up. We featured the lovely Greenway Parks Colonial in our November/December 2013 issue, and for good reason. After finding the house, the owners decided to completely redesign it to match their vision for a home that wouldn't be out of place in Long Island or Martha's Vineyard.
Houston architect Ryan Gordon of Gordon Partners Design, LLC and interior designer Katie Collins of Collins & Sweezey helped bring the bright, airy vision to life, complete with pineapple wallpaper, a boat-shaped bed, and loads of natural light.
Tour the interior of the "summer home" in Greenway Parks here, or head over to this year's 10 Most Beautiful Homes to see what we dig most about its fabulous façade.