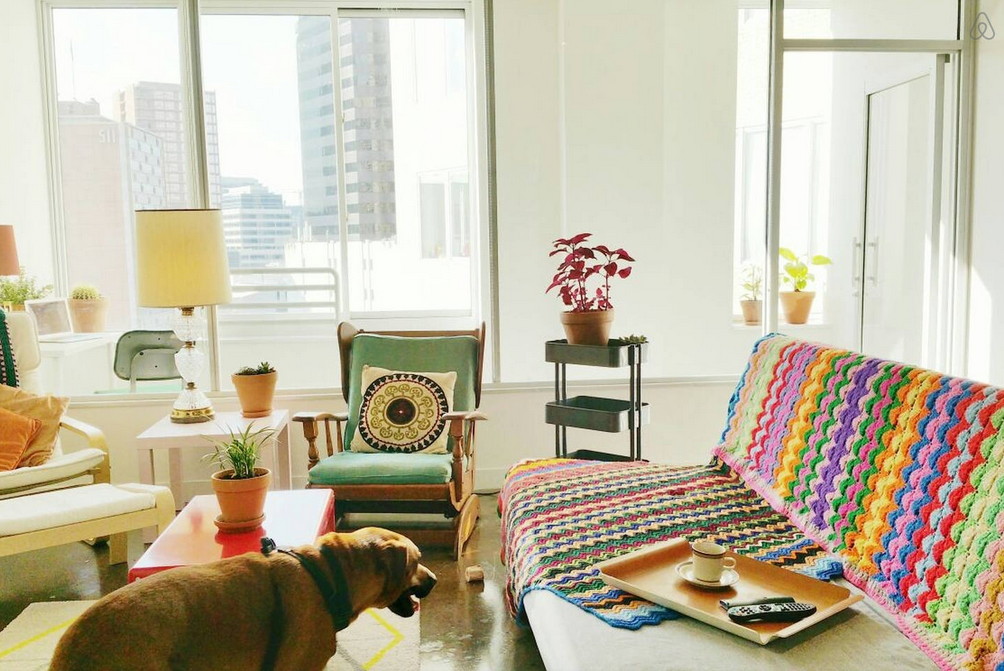 Where to Airbnb in Dallas This Weekend
Welcome home.
I'm fascinated by Airbnb. People, letting other people stay in their homes (sometimes with their pets) kind of blows my mind. But the world seems to be a bit more trusting than me with their personal space (and their pets), and that rocks, especially when some of those personal spaces are as wonderfully welcoming and cool as the listings in Dallas.
So, if I weren't lucky enough to reside in the Big D, and were planning a visit to our fair city this weekend, here are a few places I would very much like to rest my head.
Neighborhood: Lower Greenville
Guests Allowed: 2 (Private Room)
Price: $89 Per Night
Cool Perks: Each guests has their own room. Holly creates a resort-like feel in the home she designed and built.
Featured Review: "Excellent accommodations, awesome charismatic house, and fantastic location. Would definitely stay again!" {From Franklin, TN · March 2015}
Neighborhood: Oak Cliff
Guests Allowed: 2 (Entire Apartment)
Price: $100 Per Night
Cool Perks: 1.5 miles from the Bishop Arts District
Featured Review: "Tyler's place was just as described and super cool. We loved the decor. We were very comfortable and enjoyed the neighborhood as well." {From Houston, TX · February 2015}
Neighborhood: Downtown
Guests Allowed: 3 (Entire Apartment)
Price: $109 Per Night
Cool Perks: 60" TV with Netflix, Gym, Pool with Hot Tub
Featured Review: "Love the place! Had a great time! Super easy I'll stay again if I get a chance." {From Denver, CO · June 2015}
Neighborhood: Park Cities
Guests Allowed: 5 (Entire Apartment)
Price: $120 Per Night
Cool Perks: Close proximity to SMU's campus, one friendly cat (personal perk!)
Featured Review: "Rebecca was very accommodating and a fantastic host. The cat is very friendly, and does great with dogs too! The apartment is in a prefect location, and was very comfortable for the weekend." {From Houston, TX · June 2015}
Neighborhood: Uptown
Guests Allowed: 3 (Entire Apartment)
Price: $217 Per Night
Cool Perks: Gym, Nespresso, road bike upon request, pool, rooftop terrace
Featured Review: "This place was excellent. Ayman was very welcoming, and had everything ready for my arrival. The place is in a great location, and was absolutely perfect! The view from the balcony is of the amazing pool, and the fountains running made it very relaxing. I'd definitely stay here again. I couldn't have been happier with my stay!" {From Frederick, CO · January 2015}