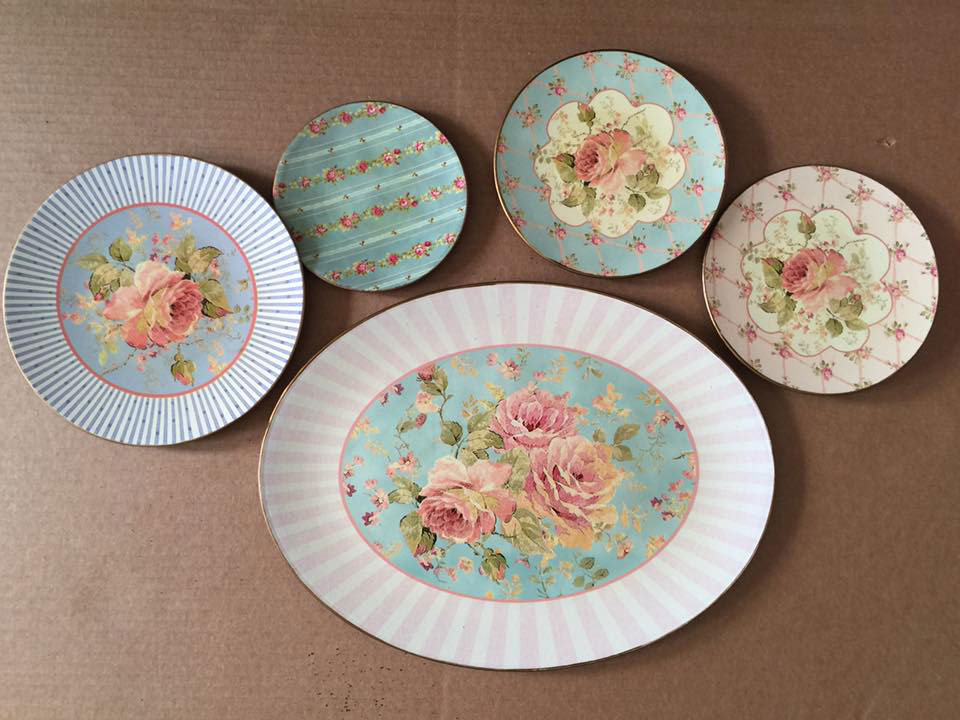 Top Five Coolest/Strangest Finds on Local Facebook "Garage Sales"
Just PM me!
These fun/funky finds come to you courtesy of the Highland Park Garage Sale.
Farmhouse Table with One Bench | $350
This six-foot table rocks, but I mourn the fact that not everything accompanying it in this photo is included. Whoever came up with the idea to put a sheepskin rug on the bench is a genius. Come decorate my home with sheepskin please!
*Update: Okay, found the woman who came up with the idea! Her name is Bree Clarke and she owns The Iman Project. If you too fell in love with her adorable tables, you can kindly ask her to paint (and decorate!) a custom one by emailing her at TheImanProject@gmail.com. 
Lot of Victorias Secret Underwear | $50
Okay, this seems like a great deal actually. There are twenty-three pairs of underwear here. And a bando bra! I still have some questions though. Most notably, why does this person have so many unworn pairs of underwear in such various sizes? Is this a Victorias Secret model who gets bucket loads of them for free and then sells them for cheap? Alessandra, is that you?
Christian Louboutins | $350
Stop what you're doing right now and remember this moment in time. There are real Christian Louboutins for sale in the world for less than $500 and they're (wait for it) practical. Considering the farmhouse table is going for exactly the same price, this serves as a real testament to what's important to you in life: great shoes, or a place made of all natural pine to sit in eat.
Moving Boxes | Free
These boxes were available first come (to this porch) first serve, and I am so jealous of the person that got them. I have no plans to move anytime soon, but as a human who has experienced such a scenario in their life, the opportunity to not have to go to Home Depot to buy boxes is as priceless as, well, these boxes.
Decorative Plates | $20
These pretty plates are everything. I want to eat a blueberry scone off of each and every one of them right now. Or baby quiche. Or deviled eggs. I'm stopping now, I promise. Ladyfingers?