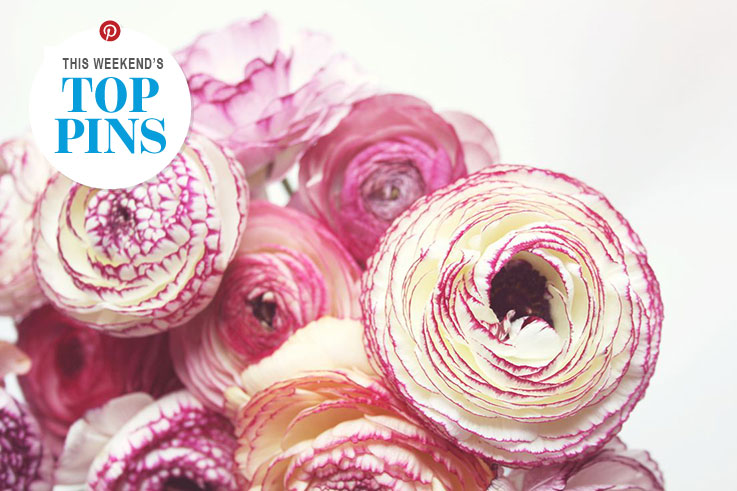 This Weekend's Top Pins
Let's add some color, shall we?
My Pinterest activity is generally pretty non-stop. You could call me obsessed, but I prefer to think of it as "perpetually inspired." Though the inspiration is perpetual, it undoubtedly spikes during the weekend. So if you, like me, spent the majority of the past two days steering clear of Dallas' not-so-lovely weather, Pinterest made for an excellent escape. Judging by all the images our followers were pinning, it was also a way to inject a little color into an otherwise monochrome, mucky weekend.
This vibrant dining room also provided the cover shot for D Home's Color Issue, so it's no wonder that it caught the eyes of many of our followers. The home's owners were looking for color with a lot of soul and Martensen Jones Interiors certainly delivered. Click here to view more hue-filled rooms from this Caruth Hills home.
If a great backyard party is on your list of favorite summer activities, you're going to want to take a cue from One King's Lane's VP of Merchandising. Day Kornbluth's Brooklyn backyard is filled with casual, chic inspiration, including the use of this large planter as a stylish alternative to plastic coolers.
I have the blackest of thumbs. Either that, or the floor of my apartment has been magically modified to attract petals. Though the second option would be an interesting dilemma (I mean, magic floors!?), I'm going to go with the former. So in order to save the blooms of the world from my flower murdering self, I'm perfectly happy just to look at the pretty ones. This exquisite assortment of ranunculus will do just fine.
This beautiful pass-through area was also featured in our Color Issue and serves as a solid reminder of why black, like T. Swift, will never go out of style. We dare someone to take a walk through this home and forget this bold little corner.
If color was what you guys were looking for, then there was no better embodiment of that than this lively Sarah Bagshaw piece. Her amazing pattern paintings could brighten up any  space.