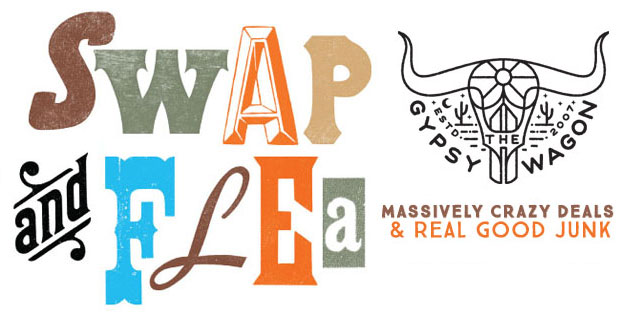 The Gypsy Wagon's Swap & Flea Returns Sunday
Junkin' is a habit.
There's nothing quite like the sweet, sweet victory of finding a genuine, junky treasure. The kind of thingamajig you didn't know you needed until the moment you lay eyes on it, then suddenly, it's as though you've been searching for it all your life. It completes you, this vintage treasure, plus it's almost guaranteed to be dirt-cheap.
If this sounds like the kind of love affair you'd like to experience, you're going to want to clear your Sunday. The Gypsy Wagon's annual Swap & Flea returns with 20-ish handpicked junk vendors offering genuine, real deal junk from 10 – 4pm. The Henderson boutique has done all the legwork, gathering top junk merchants into one location, and eliminating junk shopping undesirables. (You know, the weird arts-and-crafts or the tube socks.)
Adding to the bargain hunter's paradise, The Gypsy Wagon will also be setting up a booth in their own, adorable 1966 Airstream trailer, Gertie A Go-Go. Expect $25 apparel racks, retired store displays, clearance items and a wonderful mix of randomness.
Come hungry; you'll have plenty of food trucks to peruse while you're junkin'.