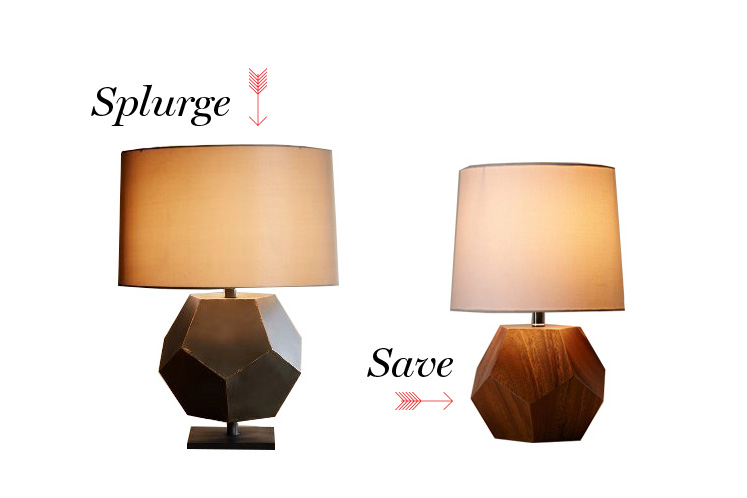 Splurge/Save: Geometric Lamps
A savings that's truly illuminating.
Do you live in a windowless underground bunker and need electric lighting to see? Do you enjoy making puns about throwing shade? Or do you just love lamp?
Regardless of your reasons, we think these geometric table lamps would make a lovely addition to your home. The only difference between them? The price.
Splurge: Angled Rondure Lamp Ensemble, $728 at Anthropologie
If you've got eight Bens burning a hole in your pocket, be our guest and buy this eye-catching sculptural lamp. A beautiful blend of form and function, it will surely light up your life—and lighten your wallet.
Save: Between a Rock and a Lamp Base (in wood), $79 for base and $19.95 for shade at Land of Nod
Children's store, schmildren's store. Just because Land of Nod caters to kids does not mean their adorable accessories can't work in very adult rooms. Take, for instance, this dead ringer for Anthropologie's lamp. It's available in five finishes, and you can mix and match with a variety of shade colors too.