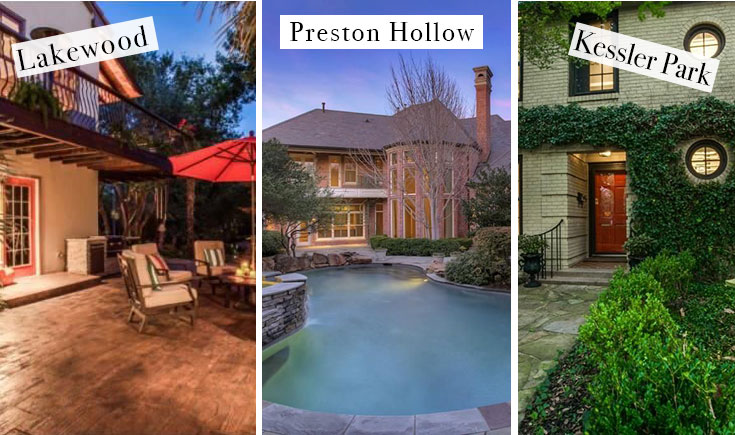 Open Houses to Hit This Weekend
Open house hunting.
Do you like to home ogle? Do you like driving by houses and thinking to yourself, "I've been in there. Their indoor hot tub was quite appealing"? Do you actually need to find a new home to live in? Every other week, we scout out three open houses in three different neighborhoods that look well worth the trip.
The Neighborhood: Lakewood
The Price: $1,295,000
Why It Looks Cool: I'm not going to lie, the initial draw of this property for me was the description. It's just so passionate. It's written in all caps, there are no periods (only exclamation points), and the phrase "to the max" is included. But of course it's actually written as "TO THE MAX!" Aggressive write-up aside, this waterfront Mediterranean style home is truly gorgeous. The master suite is equipped with his and hers sinks and a luxurious looking shower, the media room seems like the greatest place to spend a Friday night in, and I'd gladly live out the rest of my days sipping sangria out on the deck. As for the appliances, rest assured that they've been updated TO THE MAX!
21 Robledo Drive | Open Sunday, April 26 from 2 – 4pm
The Neighborhood: Preston Hollow
The Price: $3,850,000
Why It Looks Cool: If you, like Blake Lively, have developed a slight obsession with koi fish recently, you have a lovely little spot to keep them in your own backyard. There, those lucky fish will be surrounded by beautiful gardens, a pool and spa with waterfall, and a pavilion with its own fireplace. If they develop a bit of ennui swimming outdoors, as koi fish are wont to do, they can always mosey inside to enjoy the indoor the lap pool. Unfortunately, they won't be able to enjoy the motor court, the exercise room, or the excellent shops and restaurants nearby, but as we all know, life can be cruel sometimes.
1136 Turner Avenue | Open Sunday, April 26 from 2 – 4pm
The Neighborhood: Kessler Park
The Price: $1,199,500
Why It Looks Cool: When perusing properties online, it's not uncommon to see the word "Oasis!" tossed around lightly. But with its huge pool, hot tub, multiple outdoor decks, and cabana complete with kitchenette and gas fireplace, this gorgeous Kessler Park home situated on a double lot is one of the few that seems truly disserving. The inside is just as lovely as the exterior with its luxurious master suite and self-described "man cave."