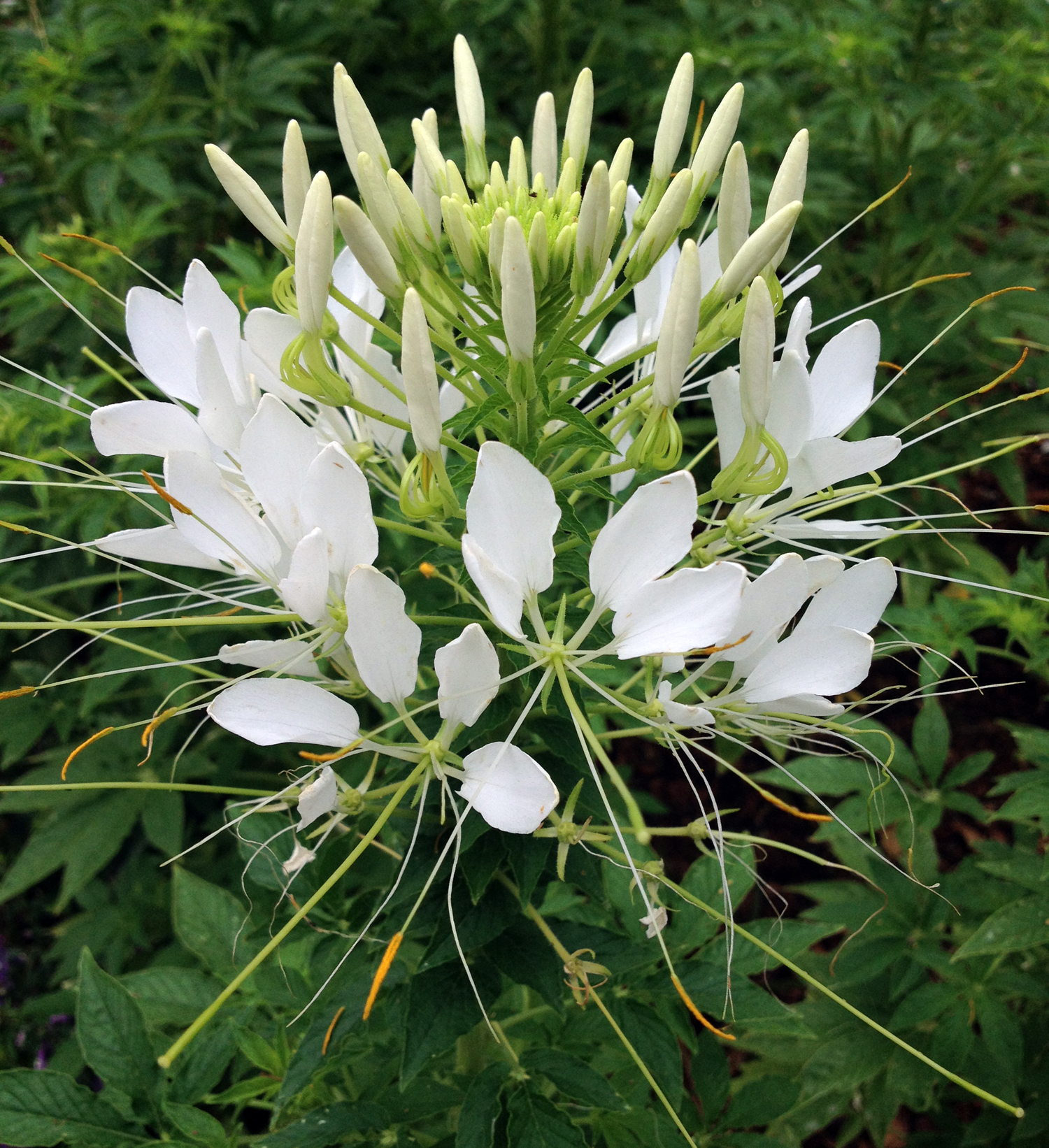 In The Garden: Designing for Dusk
Light up the night.
I don't know about you, but I'm looking forward to spending some quality time on the patio once all this rain passes! Dusk is a particularly lovely time to enjoy the outdoors and the garden. When the sun is bright, our gardens are full of color and texture; once the sun begins to set, however, the color fades. White flowers can bring beauty, intensity and fragrance to the dusk and nighttime garden. A few of my favorite white night-time plants include:
Datura wrightii, also called Jimson Weed, is a low-maintenance, hardy perennial for Texas gardens. Have a sunny space that not much else will grow? Jimson weed has large, trumpet shaped flowers that are produced heavily summer through fall. Plants have a mounded shape that on average grows to 5-feet tall and wide. Datura will re-seed assertively so be prepared for extra seedlings next spring.
Centaurea 'Colchester White' is one of my favorite garden foliage plants. It has bright silver leaves that glow in the landscape, especially when planted in front of shrubs with dark foliage.  This mounding perennial is perfect in mixed perennial borders or even in containers. Plants are reminiscent of dusty miller, but grow larger and perennialize better.
Shasta Daisy Leucanthemum superbum 'Becky' is a cheery and easy-to-grow perennial daisy for Texas gardens. Shasta daisy will brighten up any dusk or nighttime garden. Each plant grows masses of tall white and yellow blooms.  Plants grow in mounds and will slowly spread each year. Makes a great cut flower.
The last of the irises are still in bloom and my white irises are still brightening up my evenings. 'Immortality' is a favorite and they look stunning as the sun sets and into the night.
Don't forget about good old caladiums. White Caladiums are gorgeous in the night-time garden in both containers or as a border in your shady landscape. Sun tolerant varieties can be planted in sunnier spots. Plant caladiums after Mother's Day and they'll last through fall.