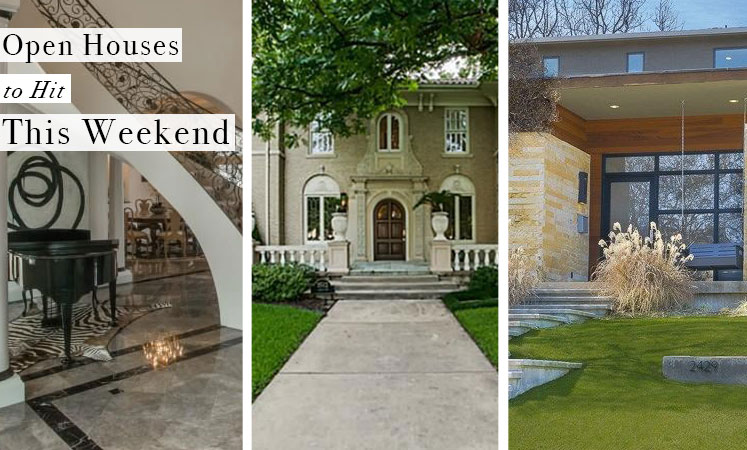 Three Open Houses to Hit This Weekend
Open house hunting.
I'll never forget going to open houses with my parents when I was little. They've lived in the same house in Nashville since I was about 7-years-old, and yet, when an interesting house in the neighborhood opened its doors to the public, there we were. They'd be discussing floor plans while I was off hunting down the cheese and crackers.
But I did grow to really love it, and not just for the free snacks. It was interesting to drive by a home and think to myself, "I've been in there. Their walk-in closet was off the chain." Clearly I used super trendy lingo back in the day, but when an opportunity arises to tour a place with potential for an equally off the chain walk-in closet, I'll always take note.
If you're looking to hit up a few open houses this weekend, here are three homes in three different neighborhoods that look well worth the trip.
5426 Royal Lane | Open Sunday, March 29 from 2- 4pm
The Neighborhood: Preston Hollow
The Price: $4,350,000
Why It Looks Cool: This house is a stunning example of why the black and white combo will never go out of style. Plus there's a private creek, waterfall and custom bridge. Keep an eye out for the amazing black piano and zebra skin rug combo under the spiral staircase when you first walk in.
Listing Agent: Christine Mckenny
Broker: Dave Perry Miller Real Estate
The Neighborhood: Highland Park
The Price: $4,900,000
Why It Looks Cool: Crescent Avenue is often described as "exclusive," which to me just translates to "I want that" or in this case, "I want to go to that." Also, this house looks like one of those lush, interesting older homes that seems like it would come with a lot of great stories and memories.
Listing Agent: Doris Jacobs
Broker: Allie Beth Allman & Assoc.
2429 Pickens Street | Open Sunday, March 29 from 3:30 – 5pm
The Neighborhood: Lakewood
The Price: $1,390,000
Why It Looks Cool: Built by Jonathan Delcambre, the architect behind one of our 10 Most Beautiful Homes back in 2010, the house isn't huge or flashy, but it is enchanting and fabulously decorated. Look out for the chalkboard wall and a truly fun looking backyard sitting area.
Listing Agent: Scott Carlson
Broker: Briggs Freeman Sotheby's