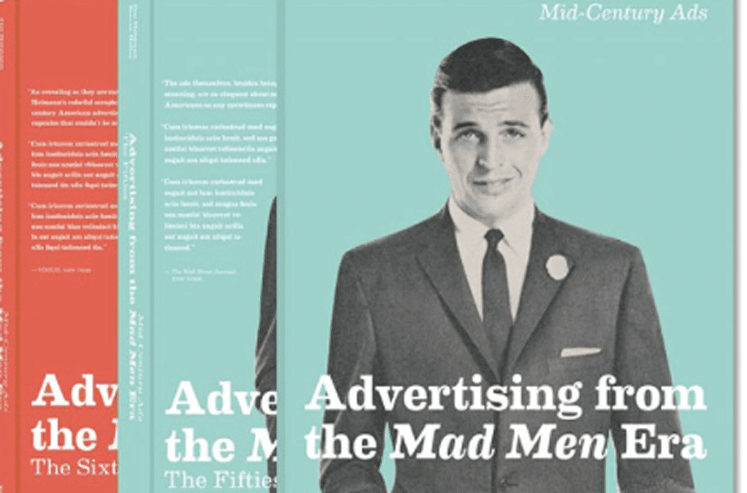 Book Club: Taschen's Mid-Century Ads
Let's study up for the return of Don, Peggy, Roger, and Pete.
I love Girls. I just think the show is brilliant. I love Hannah, Shosh, Adam, Ray, Jessa, and even Mimi Rose and terrible Ace. I LOVE Fran. (Sorry, Marnie. I do not love you.) I love the music. I love the dialogue. I love it all. You can disagree with me about how great this season was. But you're wrong. Anyway, as you can imagine, I'm very sad that I will not be spending my Sunday evenings with that gang. I am trying to gear up for Mad Men, a show that I love, but I can't help but be bitter about the fact that I'm only getting seven episodes. Anyway, to make the transition from 2015 Brooklyn to late 1960s (early 1970s?) Manhattan, I will look at this lovely book, Mid-Century Ads. Priced at only $20, the book is a beautiful collection of some of the best ads from Don Draper's era. Study it, practice a few lines from seasons past (Sally Draper's, "My father married his secretary. She's my age." is one of my favorites.), pour yourself a drink, and you'll be ready when the show returns to AMC on April 5.