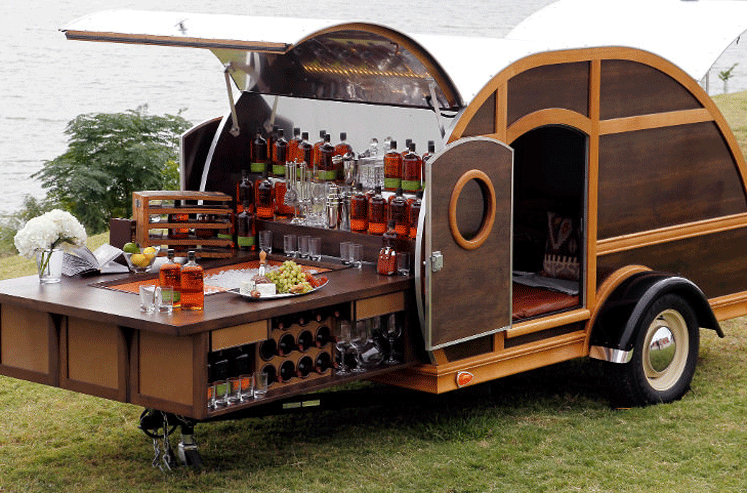 Picnic In Style With An Upscale Mobile Bar
Welcome to your new wheels of fortune.
You guys, this weather is the best. I just came back to the office after touring some properties, and I was trying to think of reasons to go back out when I came across this item on Outsideonline.com about New York designer Brad Ford and his super cool mobile bar. If I were a lady of leisure, I would organize a fancy picnic, and I would have my personal assistant hitch this mobile whiskey trailer to her Toyota Prius (I like to think that my imaginary personal assistant cares about the environment a whole bunch), and bring it to the empty plot of land I have on reserve solely for picnicking. You would obviously be invited. But I'm not a lady of leisure, so you're on your own.