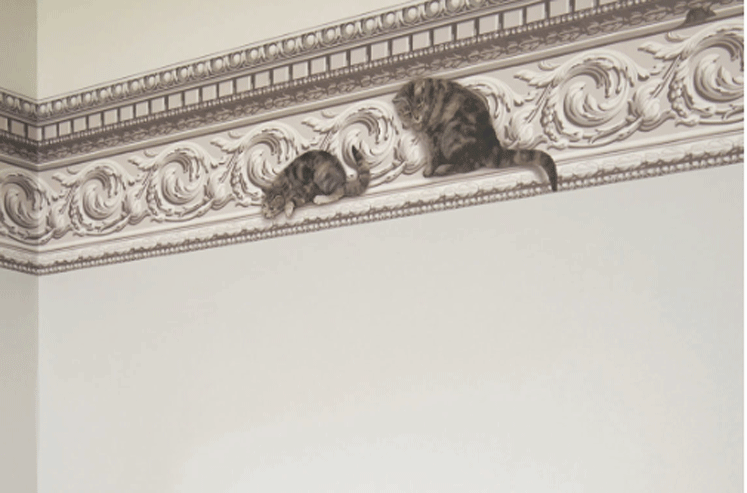 Add Whimsey With Cole & Son's Whimsical Collection
The time to get cat fancy is now.
"Whimsical" is not a word that people generally use to describe me, and I'm okay with that. But I really do love Cole & Son's new Whimsical collection. It's pretty and romantic and fun. Take this Paddy & Louis border that features two super cute cats hiding in the molding. How fun is that? And you don't even have to invest in a litter box.