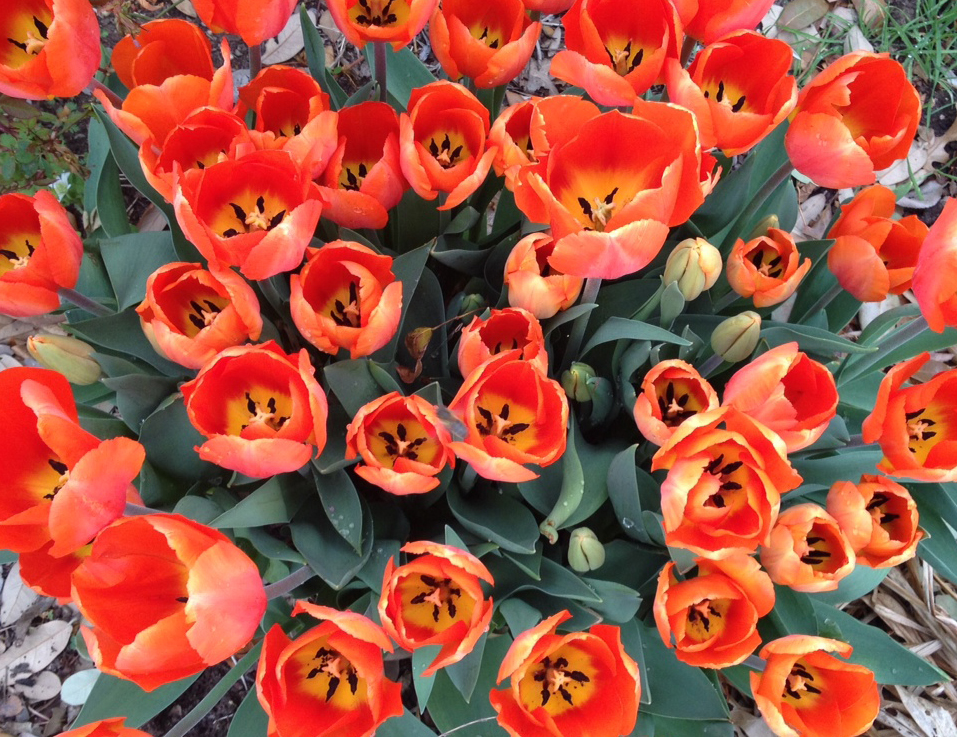 In The Garden: Tantalizing Tulips
If tulips are a non-negotiable part of your spring garden, it's time to get planting.
Any seasoned gardener knows that growing tulips can be a bit of a hassle here in Texas. They don't perennialize for us because our soil temperatures don't get cold enough each year. That means you have to plant new bulbs every December. If you don't properly chill them, or plant them at the right time or right depth, the results can be disappointing. It's for these reasons that many of you forgo planting tulips. Even so, aren't some things worth a little extra effort? For me, tulips are a non-negotiable part of my spring garden.
If you desire a spring display of tulips, then now's the time to get shopping. Venture out this week and you'll most likely find the peak selection of tulip varieties at your local garden center. Be sure to purchase properly pre-chilled bulbs. Tulips won't form a flower bulbs until they've gone through a proper vernalization. When exactly is the right time to plant tulips? It's all about soil temperature. The optimal time to plant your bulbs is when the soil temperature reaches 50-54°F. If the soil is too warm, your bulbs may sprout foliage before they've put down adequate roots, resulting in major disappointment! Warm weather after planting is also a problem for tulips—so planting late will get you in trouble. The ideal time to plant tulips in the DFW area is usually mid-December.  Planting tulips the week of Christmas is my annual holiday tradition.
Proper planting is also a key factor in whether or not your tulips bloom properly; deeper is always better. Shallow planting, which exposes the bulbs to warmer temperatures, often results in "blasting"; a condition where tulips will bloom too early at the base of the stem. Plant your tulip bulbs a good 6- to 8-inches from tip of the bulb to the soil surface.
A common tulip planting blunder? Not planting enough bulbs.  Plant tulips in large clumps so they make a big impact.