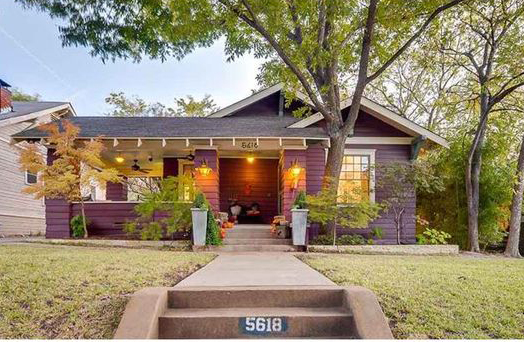 Hot Property: 5618 Richard Avenue
1913 was a good year for homebuilding.
1913 was a good year. Woodrow Wilson was president, New York City's Grand Central Station reopened after a fire, and this bungalow in Vickery Place was born (well, built).
One of the oldest homes in the neighborhood, this 2,245 square foot home was designed by Kige Anderson. Recently renovated to the studs, it has raised ceilings, a wrap-around porch in the front, plus a spacious outdoor area with gas fireplace and two-story garage in the back. There are light colored hardwoods throughout, and the kitchen has been updated with stainless steel appliances and a wine fridge.
By the numbers:
3 bedrooms
2 bathrooms
2,245 square feet
1 story
2 fireplaces