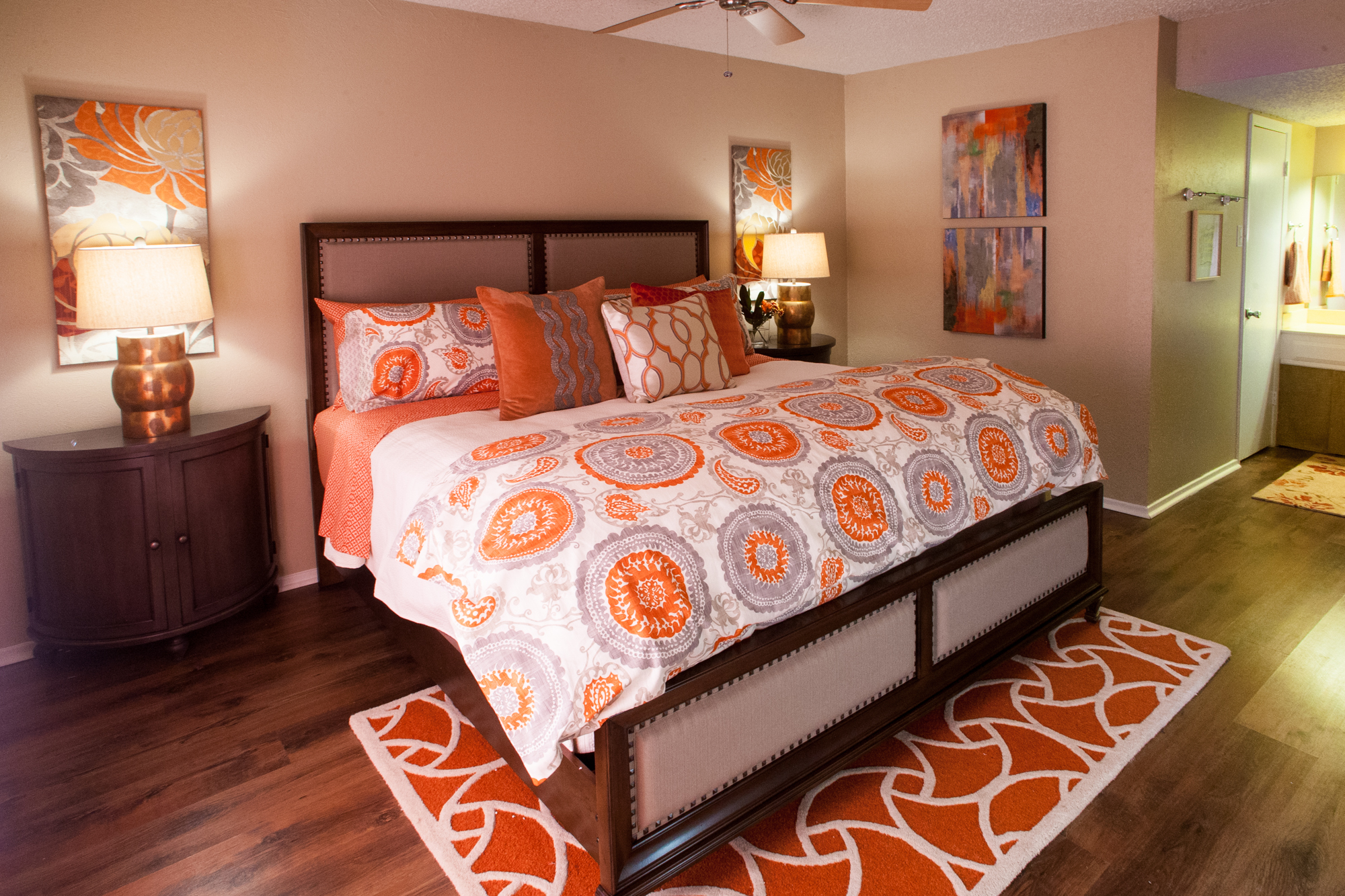 Dwell With Dignity Helps Ebola Victim's Fiancée
Take a peek inside her new home.
It's been more than a month since Louise Troh, the fiancée of Ebola victim Thomas Eric Duncan, and her children were released from quarantine, but they are just now moving into their new home. On top of losing the man she loves, Troh and family lost all of their personal items during the decontamination of their home. The family had been unable to find a leasing office that was willing to rent them an apartment, so the congregation of Wilshire Baptist Church (Louise's church), along with local non-profits, have stepped in to help. One of these non-profits, Dwell with Dignity, was in charge with creating a beautiful yet functional home environment that could help the Troh family get back on their feet.
"This project really fits our mission because Louise and her family were homeless," Lisa Robison, Dwell with Dignity's founder, says. "We were really honored to be able to represent the community in giving them a new start."
Unsure how to approach designing the three-bedroom apartment, Robison and Troh initially went through a basket of fabrics to figure out what she liked. For her bedroom, Troh selected warm tones and simpler patterns. For her sons' rooms, graphic patterns in bright colors fit best. "We were taking all of our design cues from what Louise likes," Robison says. "This was definitely more of a traditional space than we normally do, but it was perfect for the family and that's what matters."
Once the apartment was secured, Dwell with Dignity only had a week to create and install their designs. And while this was stressful, seeing the family's reaction on move in day made it worth it. "What was really cool was when Louise and her family came though the house for the first time," Robison says. "At first they were all standing outside the front door, and they began singing. This project was such a great example of the community pulling together to help somebody in need. All of her belongings were destroyed to keep us all safe, and the community came together to provide a fresh start for her and we are proud to be a part of that."
To see more inside the Troh family's new home, click here.