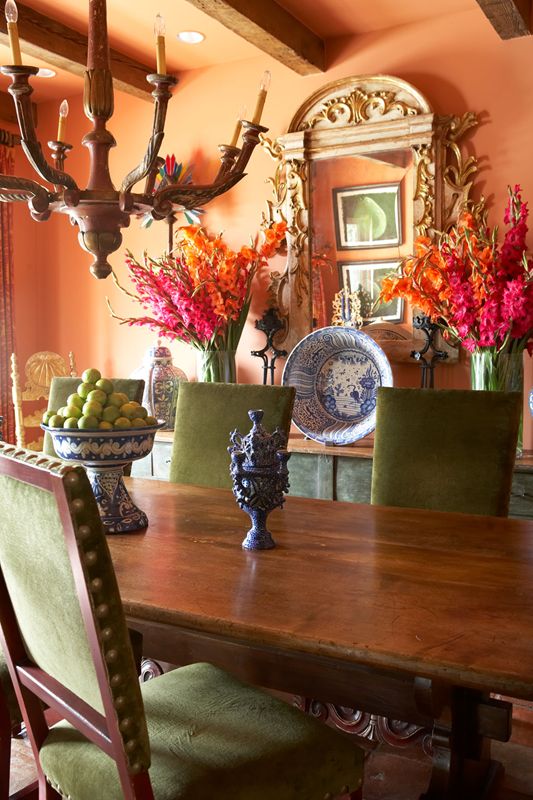 How to Buy: Paint that Packs a Punch
Spruce up your walls the smart way with these paint purchasing tips.
While a fresh layer of paint is one of the most noticeable ways to update your space, it can also be one of the most stressful. While choosing the perfect shade may be highest on your priority list (what is the difference between Slate Pebble and Graceful Gray, really?), there are many other factors to consider when choosing your wall's next coat. We asked Danna Lockett from Texas Paint & Wallpaper for some tips on buying the perfect paint:
Educate yourself on VOCs (Volatile Organic Compounds). These are the chemicals that paint gives off as it dries and can be very harmful. Make sure you're buying paint with low- or zero-VOC.
When choosing between water and oil-based paints, know that water-based have less odor, are easier to clean, and wear better over time.
Purchase sample sizes to test in your home—you never know the true shade until you see it in your room's light.
If you choose to hire a painter, know this: in Texas, there is no certification process to become a painter. Make sure the person you hire is insured and bonded and comes with lots of recommendations. Also ask if they'll do sample work for your approval before you hire them.
When choosing a finish, think what the space functions as. Flat finishes are best for ceilings and other areas where low-reflectance is desired; think low-traffic areas. Low-luster, satin, or eggshell are all easy finishes to clean and hence, great for high-traffic areas. Semi-gloss or gloss is good for kitchens and bathrooms (rooms that are cleaned frequently) and trimmings like railings, shelves, etc.
Alexandria Gomez is an intern for D Home.