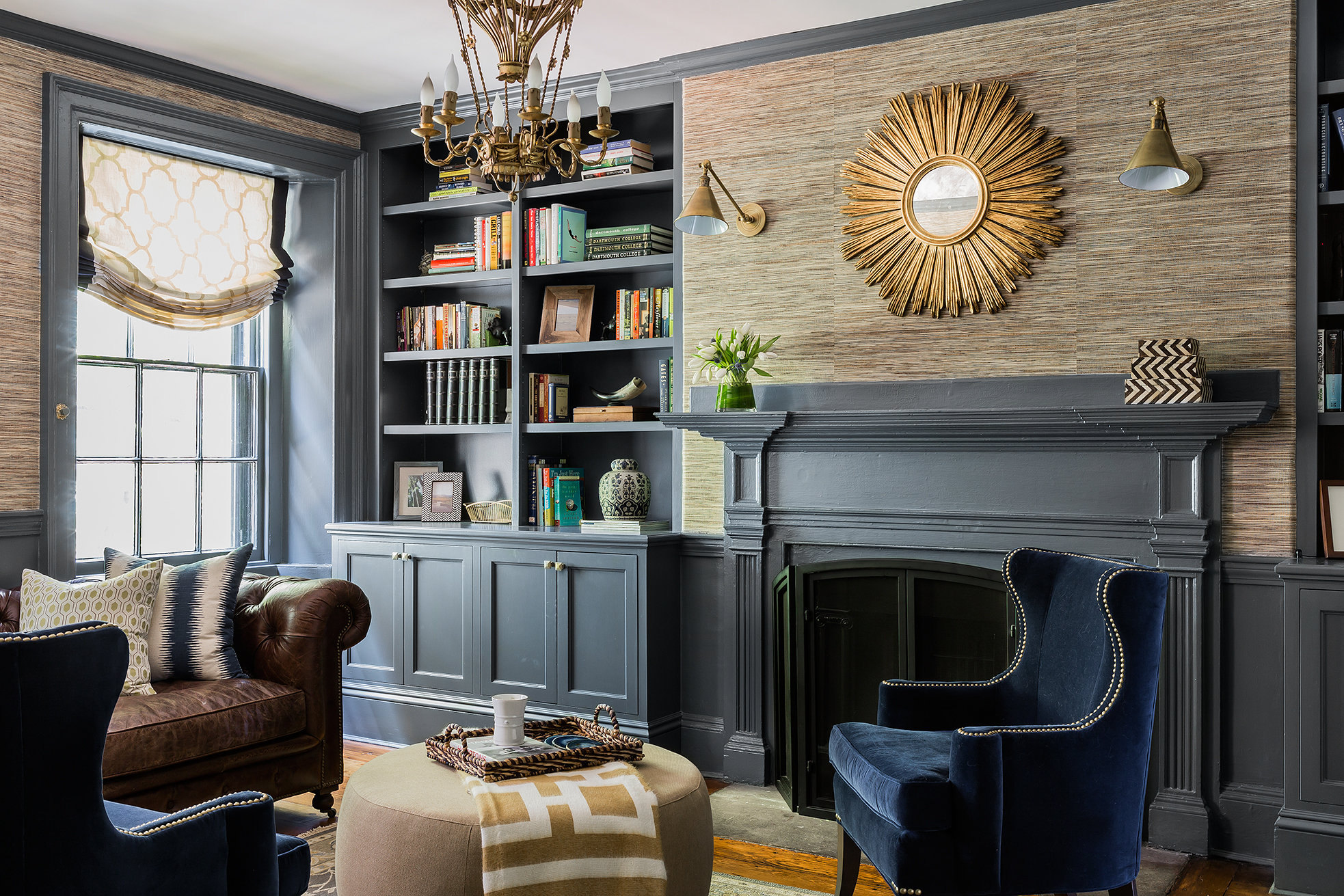 5 Questions with Erin Gates + a Giveaway
This is one tome we want on our coffee table.
There are few things we love more than a beautiful, inspiring coffee table book. So when we heard that Erin Gates, author of the wildly popular Elements of Style blog, was penning a book of her interior design projects and lifestyle tips, we wanted to learn more. Gates is on her national book tour right now, which will be stopping by Wisteria on October 14. But before she got to meeting, greeting, and signing books in our beautiful city, we wanted to know a little bit more about the author. See our Q&A below, plus a chance to win her book!
Margaux Anbouba: What was the inspiration behind your first book? Was it difficult putting it together?
Erin Gates: Creating a hard copy version of the best of my blog was key for me, but using material that I had never posted before. I wanted to make sure readers found value in fresh content, even if it meant keeping pictures of projects secret for years!  I really wanted the book to also to be an approachable, inspiring piece of work free of intimidation, which is a feeling a lot of people get from design books. My goal was for people to see an image and with my tips and advice be able to achieve it for themselves in some way.
It was both harder than I imagined and easier.  Like most things, the beginning was daunting.  A blank screen and a signed literary contract is certainly sweat-inducing!  But once we got into the swing of things with the photo shoots and the writing, it came much easier than I thought.  Picking a cover was a little difficult, akin to selecting your wedding dress, I think!
MA: Why were you drawn to interior design over fashion, art gallery work, and event planning?
EG: Interior design blends my love for and experience in all those things—I help clients pick out art work (even work on commissioning pieces for them), there is such a strong correlation between fashion and interiors with trends, fabrics, silhouettes and color and certain rooms are designed for entertaining (and we've even advised people on event design as well!)  Basically, I get to mix all my passions into one career.
MA: What's one thing that every home needs?
EG: Good lighting. You can have great design, but if it's improperly lit, the magic will just drain out of it.  Make sure you have illumination on many levels- ceiling, mid-level (floor lamp or sconces) and table lamps.  That way you can adjust the mood for any occasion. And please, use dimmers on all overhead lights!
MA: What's your biggest piece of advice for somebody designing a home on a budget?
EG: Use your money to invest in the best when it comes to key items like a sofa, bed, mattress and dining table. These are items that can last a lifetime if purchased correctly. People can tell if you have a cheap sofa when sitting in it, but they may not be able to tell your side tables and pillows are from a discount store! You'll save money in the long run since you won't have to replace most of those items multiple times when they fall apart!
MA: What's your favorite room in your house and why?
EG: My new master bedroom (which actually is not in the book). We just finished it and it's the bedroom of my dreams.  I worked on the architectural design with my dad (of New England Design, Inc.) and it's the first time I've had a space designed just for me from top to bottom. It's actually been a very bad thing for my social life!