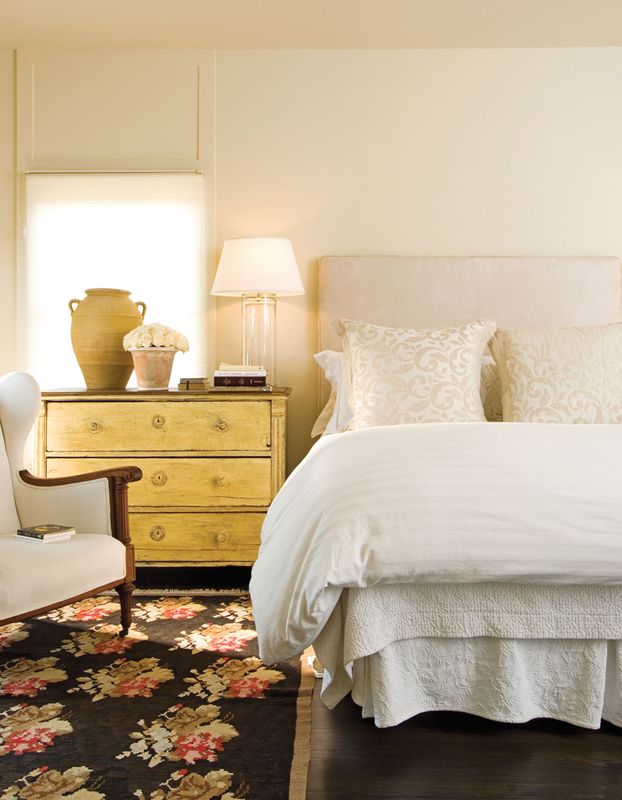 How to Buy: Sheets That Insure Sweet Dreams
Sheet buying tips that will improve your snooze...or your sixth consecutive hour of House of Cards.
I don't know about you, but my bed is my sanctuary…as it should be. After all, the average human spends approximately 25 years of his or her life sleeping. And while many think the mattress is the superstar of your good night's sleep, I like to focus on bedding—seriously, fluffy duvets and high thread counts are what my dreams are made of. So what should you look for when dressing your bed? Let's start with sheets. We asked Laura Busby, E-Commerce Manager at local linens shop Peacock Alley, to give us some tips on creating the perfect place to sleep (and binge watch Netflix):
Sheets
Thread count is how many threads per square inch of fabric. The truth? You can have a great sheet that is 200-thread count and a great sheet that is 600-thread count. Thread count is not the end-all-be-all!
Thread quality is the most important factor because quality threads make quality sheets. And yes, the rumors are true, 100% Egyptian Cotton is the best.
When choosing sheet material, stick to natural fibers, no polyester. Egyptian or a different type of long staple cotton (look for this on packaging) is great, but linen is also another luxurious option.
If you're obsessed with going green, a Bamboo blend has natural benefits such as its inherent anti-bacterial quality, ability to dry quicker, absorb moisture and is soft to the touch.
Look at labels for "Sateen" or "Percale" finish. Sateen finished sheets are soft and smooth to the touch. Percale sheets are crisp, cool, and hotel quality.
Buy three sets of sheets to keep in rotation–one in the linen closet, one in the wash, and one on the bed. This way they won't wear as soon and you can mix it up every couple weeks!
Don't be afraid to invest in your bedding, because at the end of the day, nothing beats the feeling of fresh sheets.
Alexandria Gomez is an intern for D Home.