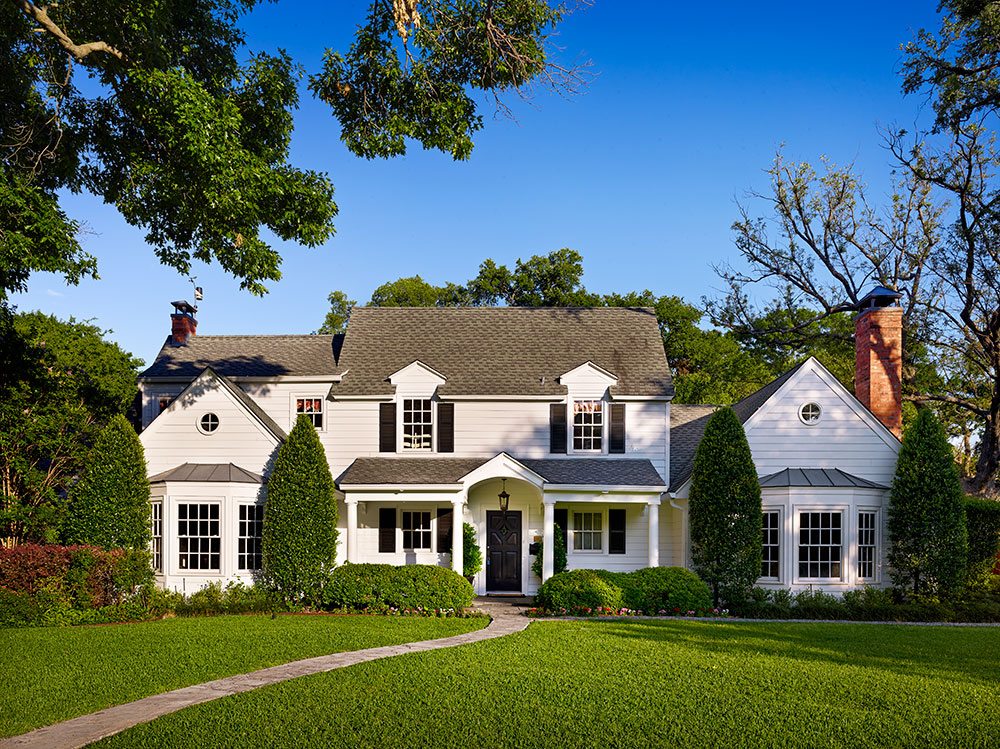 10 Most Beautiful: 8200 Forest Hills
We loved this home because it's wholesome and traditional.
Who do you think you are? What business do you have? How dare you? In the seven years that we'e been crowning winners in our annual celebration of gorgeous homes, we've heard all that and more. Allow us to clear up any and all confusion. We are a gang of well-meaning shelter-magazine editors who have made it our business to run the roads of Dallas and select our very favorite houses based solely on curb appeal, with no regard for pedigree of home nor resident. And we dare to do it quite happily. To see the full list of beautiful homes, including our selections from past years, click here. 
Sometimes you just need a little tradition in your life. Or at least that's how the editors of D Home were feeling when we selected 8200 Forest Hills Blvd. as one of the most beautiful homes in Dallas. While there isn't anything edgy or super-trendy about the home's design, that's what we like about it—it's a classic, never going out of style.
The Forest Hills home looks like the kind of place where grilled cheeses and glasses of milk are served as after school snacks. We be it looks amazing decorated for the holidays (consider this love letter our RSVP), though the mid-summer green lawn and perfectly trimmed shrubberies are equally as impressive. D Home editor Laura Kostelny summed it up perfectly: "It looks to be the kind of place where every problem takes around 30 minutes to solve and all signs of strife and tumult melt with a hug." 
The traditional black-and-white color palette is striking. So call us nostalgic—maybe we're just yearning for a simpler time and place. Regardless, this house takes us there.