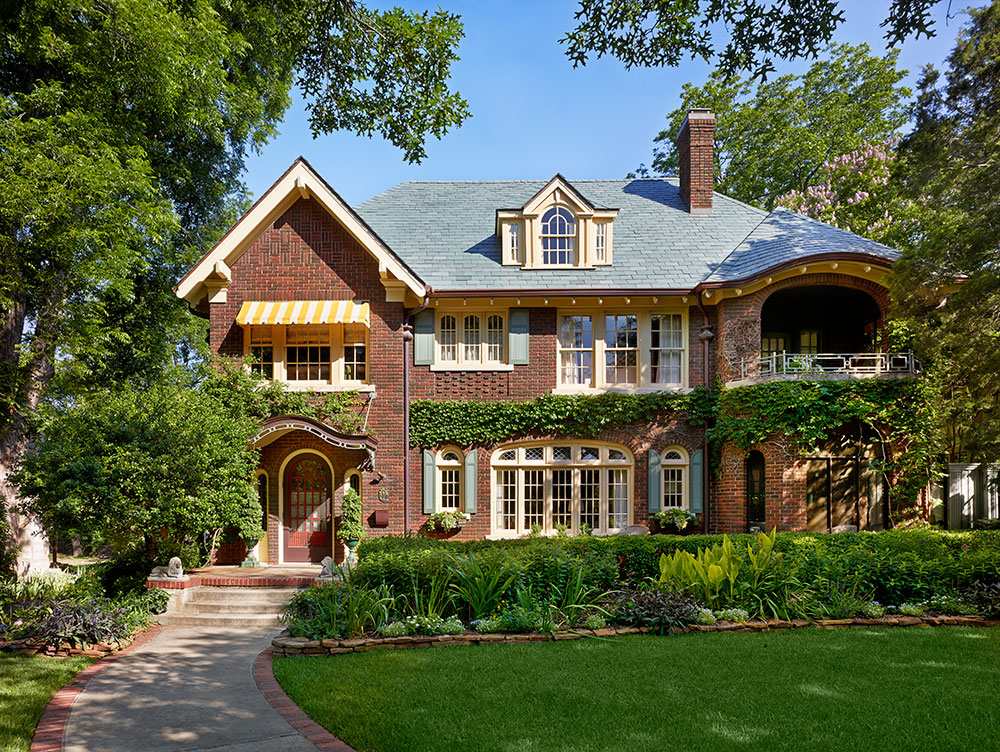 10 Most Beautiful: 6005 Swiss Ave.
Don't you hope you look this good at 89?
Who do you think you are? What business do you have? How dare you? In the seven years that we'e been crowning winners in our annual celebration of gorgeous homes, we've heard all that and more. Allow us to clear up any and all confusion. We are a gang of well-meaning shelter-magazine editors who have made it our business to run the roads of Dallas and select our very favorite houses based solely on curb appeal, with no regard for pedigree of home nor resident. And we dare to do it quite happily. To see the full list of beautiful homes, including our selections from past years, click here.
Sometimes, the D Home editors have to team up when we're running the roads in search of beautiful homes so as to prevent car accidents, un-usable scouting shots, or the recording of wrong addresses. (All of these unfortunate things have happened in the past.) So I was lucky enough to have JJ drive me around several neighborhoods one fine spring day. We sipped sodas and discussed important matters (television shows, if you must know), but all sipping and discussion ceased when we happened upon this super happy house on Swiss Avenue. You should drive by it in-person. Even if you're in a bad mood, it really will make you happy.
So we snapped a picture and presented it to our team and were delighted when it was selected.
Once we chose our 10, we decided to send gorgeous arrangements from the talented folks at Avant Garden to all of the homeowners. We also sent a note letting them know of their inclusion and that a very nice, professional photographer would be snapping photos and not to, you know,call the cops or whatever. I provided my contact information so that the homeowners could call me with any questions or concerns.
I figured we'd hear from about half. We heard from all 10. And they were all incredibly gracious and helpful, and it was the best. The Swiss homeowner was a particular delight—she loves her house, of course, and seemed genuinely touched that we loved it, too. She also sent me a lovely note thanking me for the experience.
Don't you love when nice people live in cool homes? We really lucked out this go.