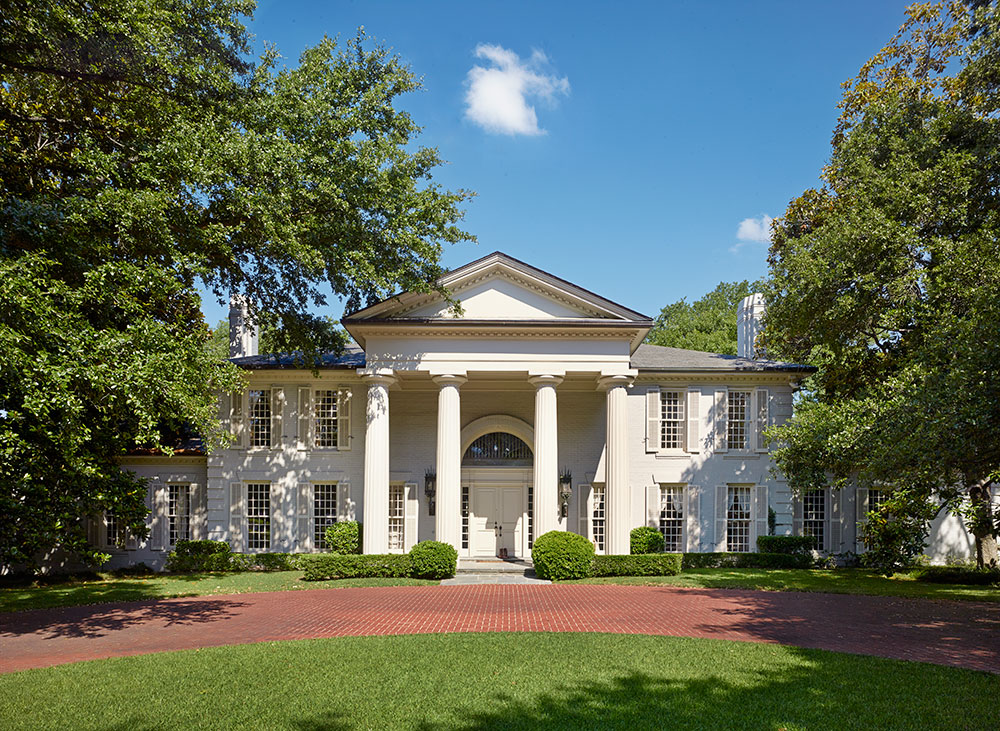 10 Most Beautiful: 4935 Radbrook Pl.
Don't be surprised if you see me around this beauty during the next storm.
Who do you think you are? What business do you have? How dare you? In the seven years that we'e been crowning winners in our annual celebration of gorgeous homes, we've heard all that and more. Allow us to clear up any and all confusion. We are a gang of well-meaning shelter-magazine editors who have made it our business to run the roads of Dallas and select our very favorite houses based solely on curb appeal, with no regard for pedigree of home nor resident. And we dare to do it quite happily. To see the full list of beautiful homes, including our selections from past years, click here.
If you have had the misfortune to talk to me for any length of time this summer, you know that I am running a lot. Pretty much the only thing I'm doing more than running these days is complaining about running. Every Sunday, I join a group of very nice people (who are also very tired of hearing me complain), and we run around different parts of Dallas. Running 18 miles or so is a very good way to get to know new people and see the cool things that are happening in our city.
In the past, the routes through the Arts District and Deep Ellum were my favorites. But these days,  I really like going through Preston Hollow and Bluffview the most. A few Sundays ago, we ran through a really horrific thunderstorm, and I was pretty okay with getting struck by lightening because we were in Bluffview and Preston Hollow, and I was sure that some kind soul would take pity on me and save me and allow me to move in to his palatial manse. I'm very sorry to say that I was not struck by lightening.
Anyway, my point is, even among all those beautiful homes, this beauty on Radbrook stands out. It's regal and southern, and I'm just dying to see what it looks like inside. I suppose you'll know where to find me when the next terrible thunderstorm hits.