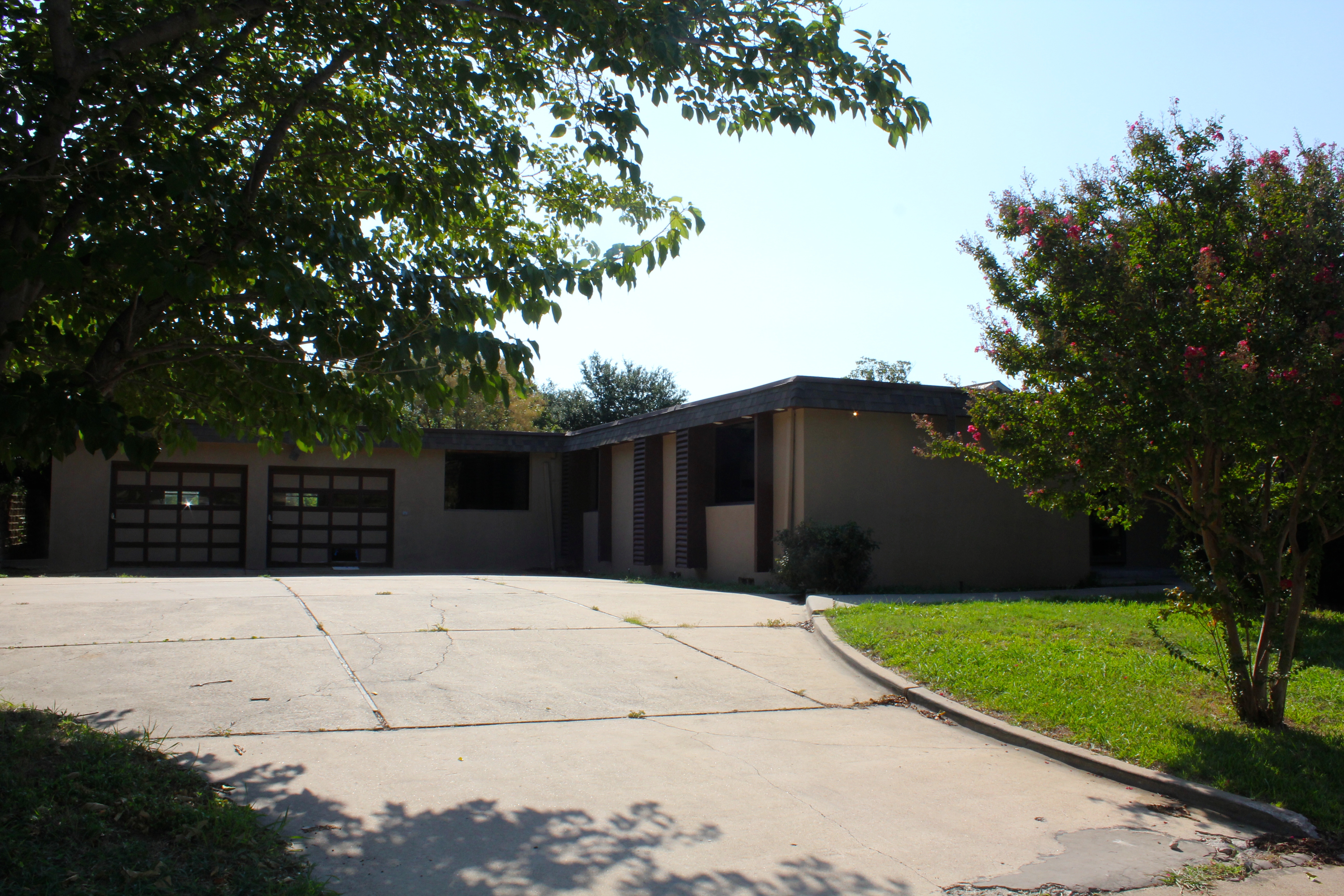 Ready to Renovate: Meet the Treadwells
Meet the Dallas family who is remodeling a house from top-to-bottom, and taking you along on the journey.
Jennifer Treadwell and her family of five have packed up their home and are moving west…well, to the west part of the North Texas, that is. After selling their home in Lochwood, they opted to purchase a serious fixer-upper, and are here to tell the tales of remodeling successes, failures, and everything in between. 
It's no secret that the Dallas real estate market has blown up this summer. Our family sold our Lochwood home in April and scrambled to move to another house before our third child was born. After twelve offers (We were outbid every time!) and one homeless newborn later, we still could not secure a home.
With every house we considered, we ran into a problem that is common to many thirty-somethings on a tight budget. Our growing family's need for space drove us out of our hip inner-city Dallas neighborhood, and the way we saw it, we had two options: we could buy a new move-in ready tract home with all the modern amenities, or we could buy an older house that had fewer amenities, but more "character." Despite my Father's ribbing, ("Jennifer, you do know that most people would buy a new house, right? You know, with like, a warranty?") we opted for character. The thought of buying new construction just felt oppressive. Our beautiful city is just brimming with diamonds hiding in plain view—houses that deserve saving from the chopping block.
Despite touring many homes, we kept coming back to this sweet, sad-looking foreclosure; too expensive for a professional house-flipper, and too involved of a remodel for the average home-buyer. It was clear this was a house in need of redemption. It was love at first sight.
We lovingly refer to it as "The Ugliest House in the North Texas." It's this fabulous mid-century modern home. Family and friends have joked that it looks like a 1970's dentist office (and it does). A previous owner's bumbled DIY remodel created a great deal of confusion in the layout and design. Its glorious large trees died in last year's drought. The interior has been stripped of anything that could be pawned. Neighbors who caught us touring the place tried to caution us, saying that no reasonable family of five would want to attempt such an undertaking.
But I never claimed to be reasonable.
We aren't the shmarmy house flippers you see on television. We aren't millionaires. We're just an average Dallas family who wants a beautiful place to live. Our plan is to take our new home from the look of a dated professional building, to a modern gem that honors its Usonian-influenced roots… all while trying to keep my toddlers patiently waiting in limbo.
It'll be worth the wait. This current neighborhood eyesore is graced with unique architectural details like breathtaking wall to wall windows that overlook the local park, an original open floor plan (a concept that was decades ahead of its time), and distinct 1960's era details. We have big plans for our tarnished estate, to restore it to its former glory and then some.
It's going to be stellar. Follow me on my journey, where I'll transform "The Ugliest House in the North Texas" into the our family's dream home.