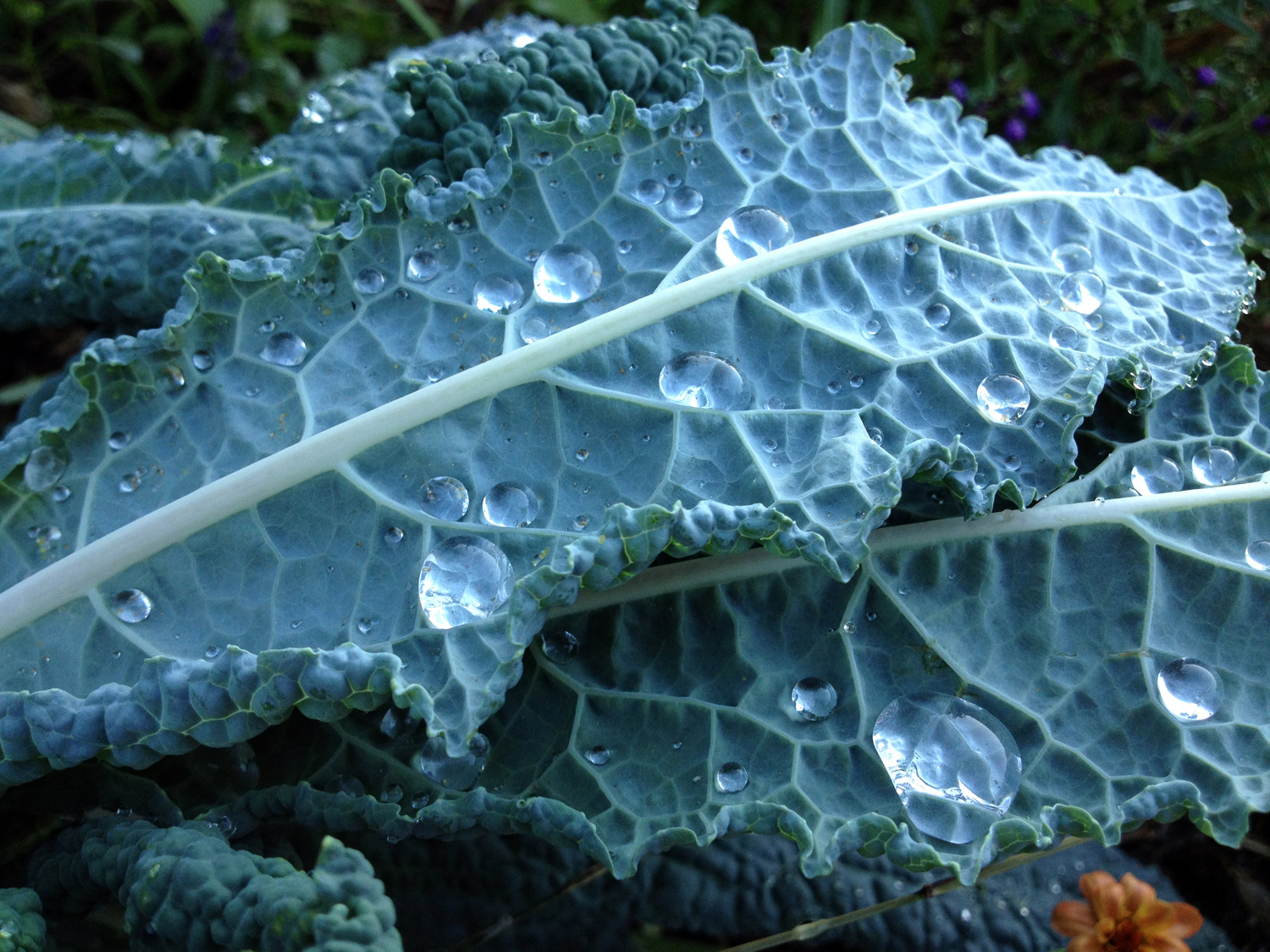 In The Garden: Fall Greens
Go greens this fall.
Even though we're finally hitting 100 degree temps in Dallas, it's already time to start thinking about your fall garden. By mid-August, you should be shopping for seeds to plant your cool season salad greens. If temperatures come down a bit by the end of August, you can start sowing seeds of lettuce, arugula, kale, and other greens. If it still feels like an oven by then, wait until mid-September to sow. Either way, now's the time to get planning!
I always become giddy when I realize it's finally time to rev up the engine on my fall garden. Growing vegetables through fall and winter here in Dallas is much easier than summer. While the summer vegetable garden can bring bounty, but it also brings a lot of pain! The heat, drought, and pests that come along with the season of tomatoes, squash, and peppers can wear any gardener down by the end of summer. I love August…because it means I have eight months of easy sailing to look forward to in the vegetable garden. Lettuce, sorrel, kale, and the like are all easy-to-grow and tough survivors.
In addition to salad greens, it's also time to pull out those seed packs of cilantro, parsley, dill, and fennel. These are some of my favorite culinary herbs and I miss them all summer long. They can't tolerate the heat and will quickly bolt (go to flower and seed) if you try to grow them during the warmer months. Here in Dallas, they go into the fall garden along with your salad greens. Salad greens and herbs can all be easily grown in containers if you don't have space or sun in your garden. Greens can tolerate a bit of afternoon shade, but be sure to provide them at least four hours of direct sunlight.
You'll want to shop for seeds at your local garden center soon—before the mad dash takes everything you want. If you wait too long and can't find what you're looking for, try shopping Baker Seeds, they have wonderful heirloom varieties. Transplants of cool season greens and herbs should begin arriving mid-September at the garden centers if you'd prefer not to start your own plants from seed, or want to get a jump start on some succession crops.