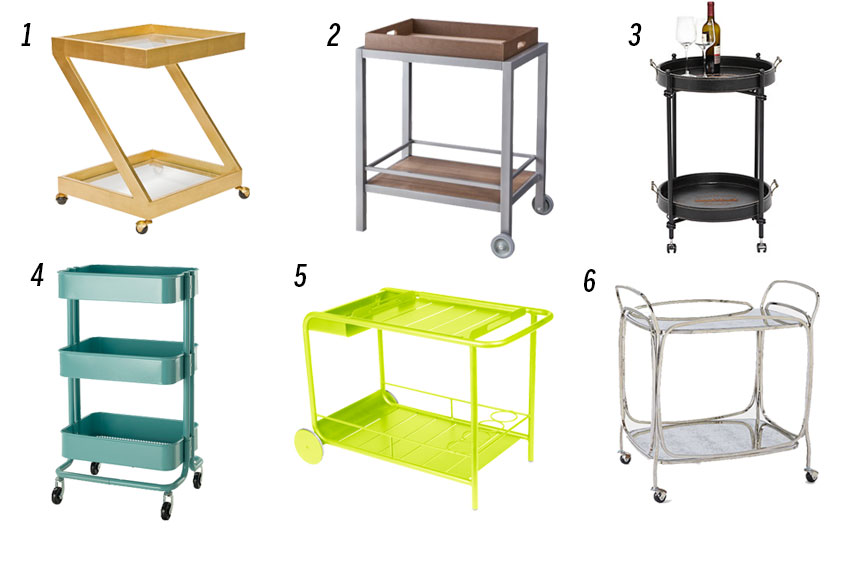 What We're Loving: Bar Carts
One of these will help you get the party started.
It may only be Wednesday morning, but we're already thinking about the attitude adjustment we'll be having Friday evening. Whether wine, a Moscow Mule or something in between is your poison of choice, you'll look stylish mixing one up standing next to one of these beauties. Don't consider them "bar carts" — more like party central.