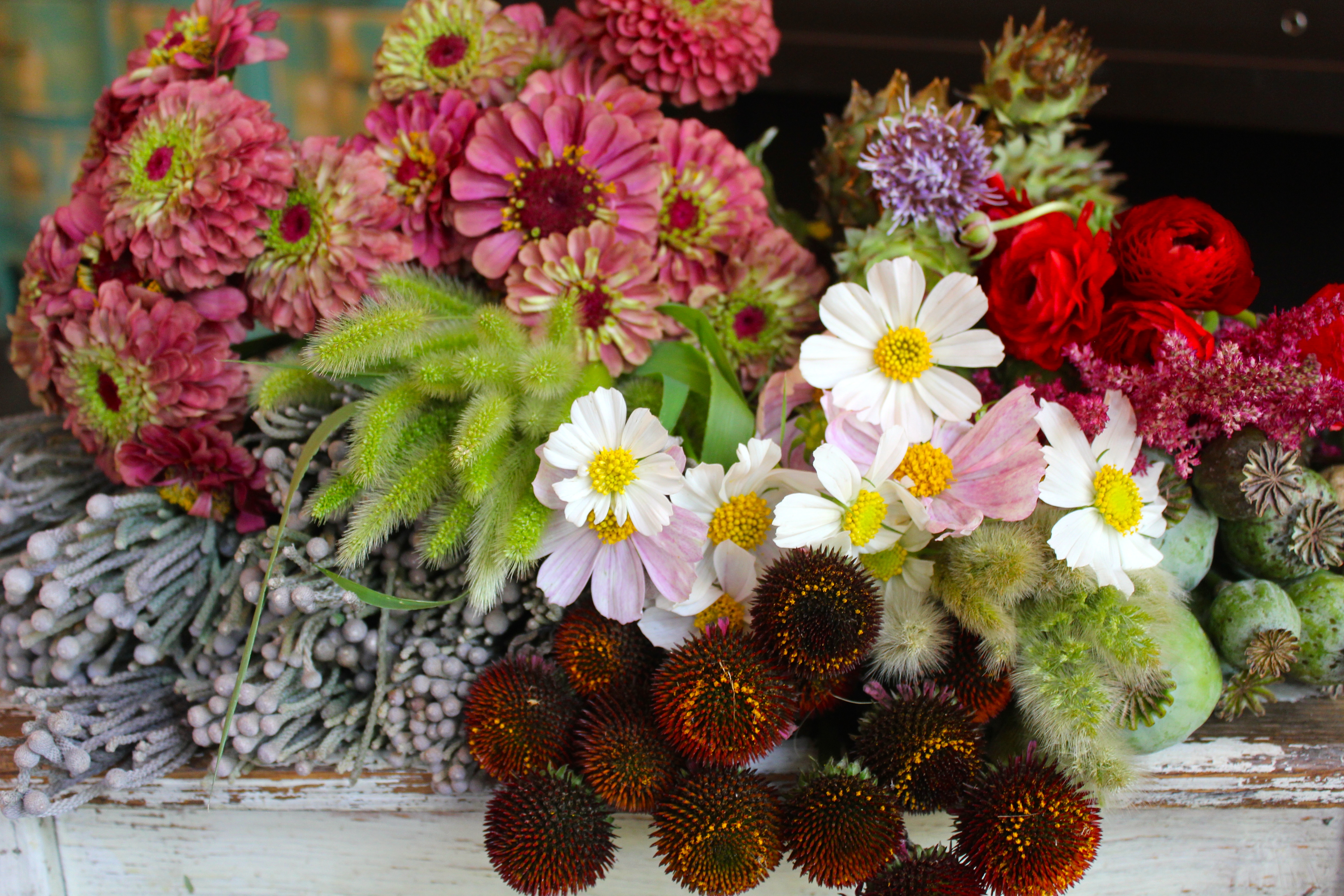 Fresh Cuts for July: DIRT Design Studio
The Oak Cliff floral shop gives us advice on what's hot in the floral world this month.
DIRT Design Studio isn't your typical florist. Sure, they've got flowers (lots of them), but the arrangements that husband-and-wife duo Chris and Sonya Eudaley are turning out are unique—think moss-covered turtles adorned with succulents, dried floral designs in repurposed wood boxes, and fresh arrangements you won't see in every shop. July is one of their favorite times for flowers, so it's only appropriate that they're our experts for this month.
"July is a favorite time around here at DIRT because many of the elements that define 'DIRT Style' are in season at this time," Sonya says. "Elements we like to call 'DIRTY,' such as grasses like Stipa grass and Bunny Tail, grains like Millet, and pods like poppy pods and Purple Coneflowers, are all in bloom."
Instead of flowering branches—something we heard a lot about in the spring—summer is heralding in blossoms like sunflowers, Dahlias, ranunculus, zinnias, foxtails, celosia, and Sonya's favorite, chocolate cosmos. Most of these blooms are grown locally—the bulk of DIRT's stock comes from North Dallas. If you stop by the shop you won't find these floral beauties arranged in your typical glass vase, DIRT likes to use repurposed and unusual materials as containers.
"We just loathe Made-in-China glass and ceramic vases here at DIRT.  We tend to arrange in vintage containers like old tea tins or cracker boxes, aged tin cans, or old glass bottles and jars," Sonya says. "We are always collecting one-of-a-kind items in which to arrange as well as building our flower vases for our daily deliveries out of wood we find on the curbs in Oak Cliff."
The floral designers behind DIRT like to keep their arrangements looser, and more airy, with a variety of colors and textures. These aren't your girly "hydrangea-and-rose-ball-in-a-glass-cube-vase" centerpieces, but instead artfully designed and bohemian-yet-polished ones that will have your guests wondering where you got them.