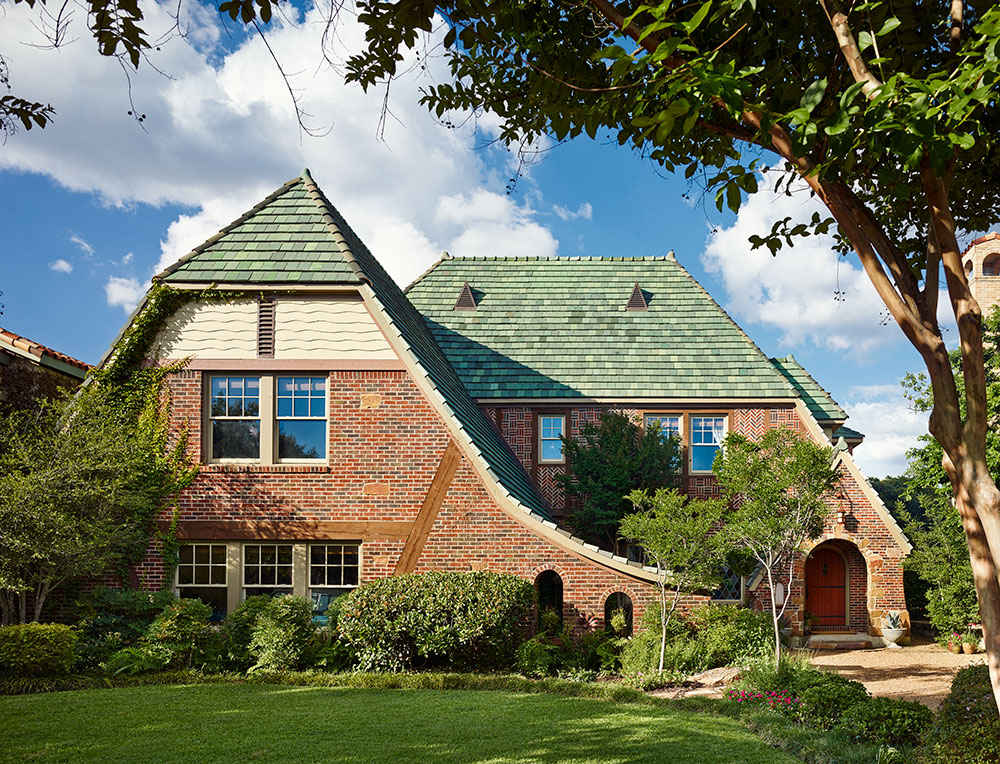 10 Most Beautiful: 3620 Vintage Place
We think this beauty looks like somewhere elves would live. And we mean that in the best way possible.
Who do you think you are? What business do you have? How dare you? In the seven years that we'e been crowning winners in our annual celebration of gorgeous homes, we've heard all that and more. Allow us to clear up any and all confusion. We are a gang of well-meaning shelter-magazine editors who have made it our business to run the roads of Dallas and select our very favorite houses based solely on curb appeal, with no regard for pedigree of home nor resident. And we dare to do it quite happily. To see the full list of beautiful homes, including our selections from past years, click here. 
I mean. How charming is this beauty? Someone in our meeting said it looked like a house that elves would live in, and let me be clear: It was meant in the most complimentary of ways. We really like elves.
Let's talk about that roofline. It's the first thing you notice, and you can't help but be charmed by its unpretentious, welcoming aesthetic and its unconventional curve. Something about it reminds me of a girl in a curtsy, as though the house is coquettishly grateful to be being admired. It knows it's cute, and it's not afraid to flirt.
But aside from just the frontmost section of the house, the profile continues to be interesting, with the front door framed by its own little green peak. As for materials themselves, the green roof tiles play beautifully against the deep red brick and wood details. The central part of the house's facade features a mixture of playful patterns in the brick, which you almost don't notice at first but gives the house just another layer of texture.
I've already mentioned my love of stained glass, and the trio of windows near the door boasts a simple diamond pattern. It's not overwhelming, which is perfect, since the house already has plenty going on. But you may not even notice the glass if you simply view the house head-on, as it's partially obstructed by that protective, sloping roofline. (You do get a peak through the arched cutouts in the brick.) But as you approach the house (or in my case, drive toward the head of the charming cul-de-sac on which it sits), you notice that little bonus.
And another sneaky thing about this little elfish retreat—if you get a good peek at it from a side angle, you realize this baby keeps on going. This ain't no cottage — it's actually a sizable 4,200 square feet. And we like a lady who doesn't feel the need to flaunt all of her assets upfront.