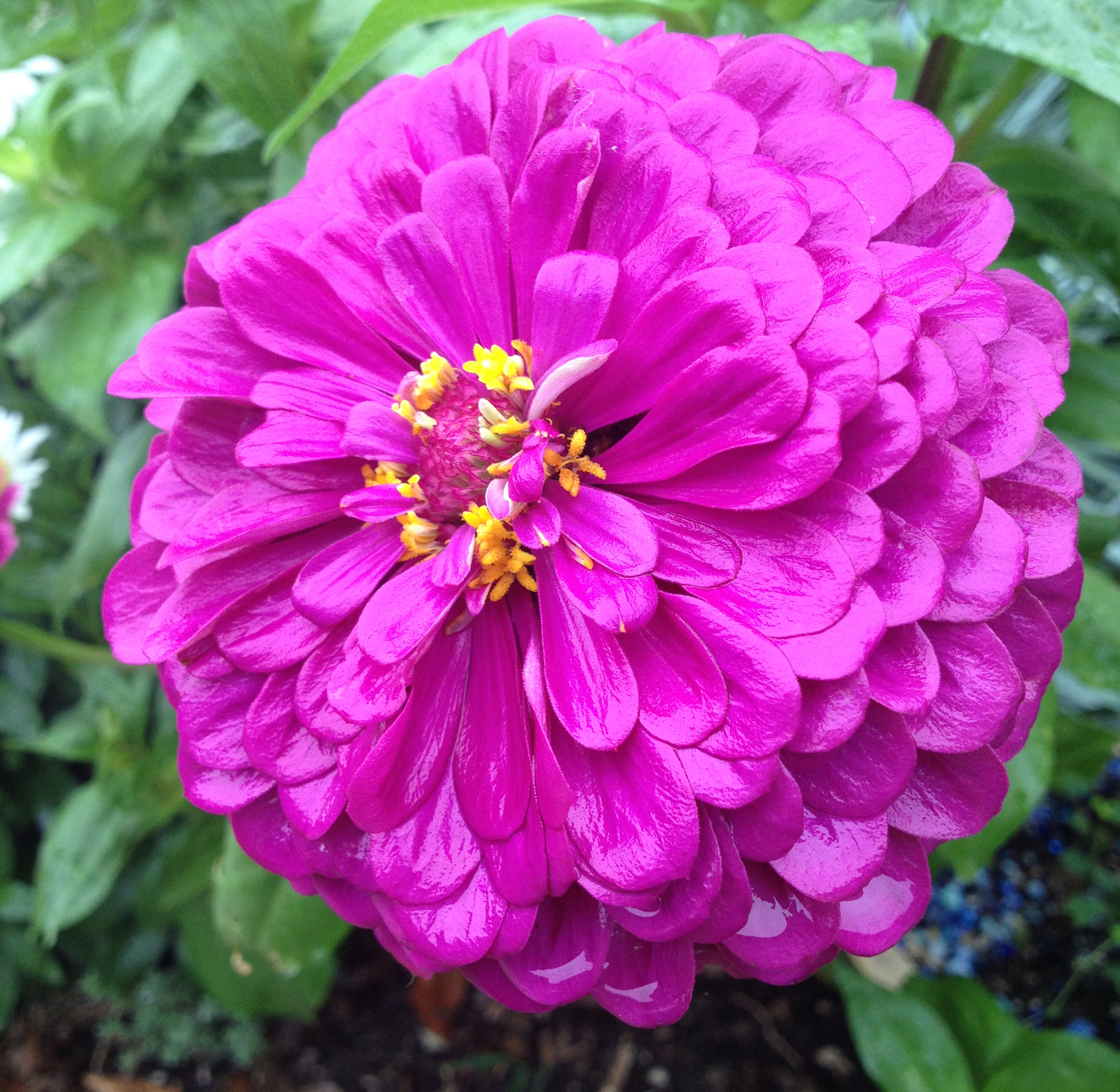 In The Garden: Zinnias—An Oldie but A Goodie
This classic flower's easy to grow and care for.
With all the plotting that can go into crafting a beautiful garden, sometimes it's refreshing just to go back to the basics. This spring I decided to get back to my newbie gardening roots and buy some packs of zinna seeds; something I haven't done in many, many years. When one first begins experimenting with plants and gardening, growing everything you can from seed is often an early obsession. Some garden plants, like zinnas, are so easy to grow that they can make you feel like an overnight gardening success (even though there are many plants that will come later to put you right back in your place).
As it often happens in spring, my work schedule and available personal gardening time didn't quite line up over the last few months. I had gaps to fill in my garden, but needed a quick, easy and inexpensive filler for them. Hence, three or four packets of 'Royal Purple' zinna seeds grabbed off the shelf from a nearby nursery made their way into my landscape.
The beauty of zinnias is that you can simply broadcast the seeds into the garden and they'll reward you with a bounty of blooms. With the rain we're having, you could get away with direct seeding heat tolerant annuals, like zinnias, into your garden now for summer color. Or, wait until late August to seed them for fall color.  Sprinkle seeds onto bare areas of soil in your garden, pat down and cover with a light dusting of soil, then water in. Keep the area moist for about a week and you'll have seedlings sprouting. I typically find that zinnas grown from seed in the garden perform better than those transplanted from pots.
Zinnias are beautiful in the garden but are also the perfect flower for a low-maintenance cutting garden. Zinnas make excellent long-lasting blooms in a vase and you can seed several successions of plantings so that you have a regular supply.