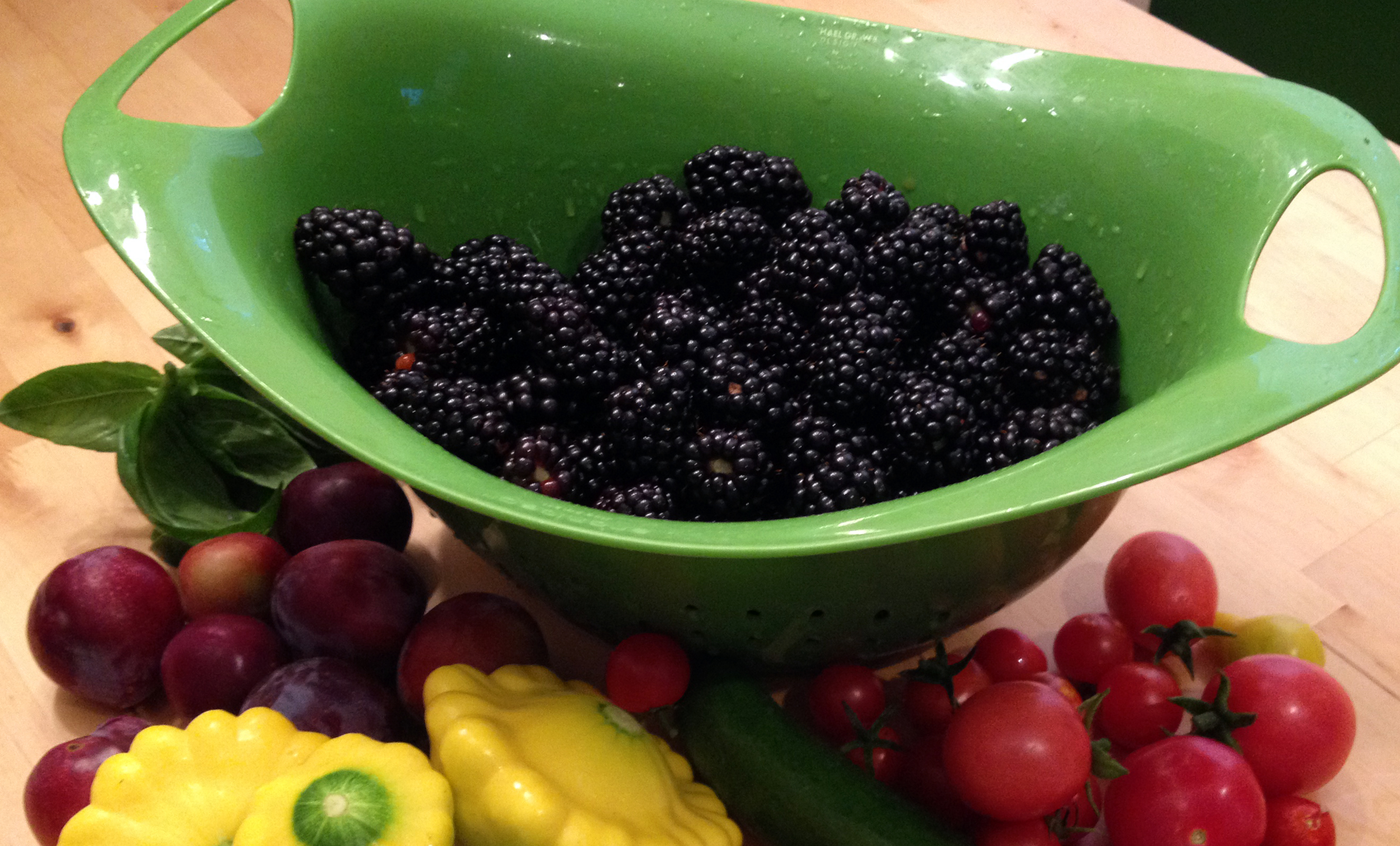 In the Garden: Blackberry Season
For Leslie Halleck, summer starts when the blackberries are ripe.
It might not be June 21st yet, but summer officially starts for me the day I start picking ripe blackberries. This past Sunday, I realized that my little urban orchard was exploding with ripe berries and that I'd better get to work on them  before the birds helped themselves. Hence, my summer season has commenced.
Blackberries grow well in Dallas without a lot of intense care. The most widely planted blackberry variety across the state is 'Brazos', which has been a Texas standard since 1959. It is a thorned variety, but it produces an abundance of large fruit. Nowadays, there are also a number of excellent hybrids to choose from. 'Rosbourough' and 'Womak', also thorned varieties, produce abundant fruit that is usually sweeter than 'Brazos'. 'Arapaho' is one of the best and more recent varieties. It produces over a long period of time, and it is thornless and tolerant of many pests and diseases. 'Chickasaw' is an early ripening variety that produces huge fruits.
Blackberries can be planted from root cuttings or dormant rooted canes during the dormant season, late-fall through winter. Container-grown plants can be planted any time of the year. While blackberries can tolerate a bit of shade, you'll get the best production from plants in a location with 6 hours of direct sun. They don't like soggy soil though, so be sure soil is amended for good drainage.
Haven't gotten around to planting your own blackberries yet but want the freshest picks? There are a few farms around North Texas where you can pick your own. Give Greer Farm in Daingerfield a try. According to their website blackberries will start to be available this coming weekend.