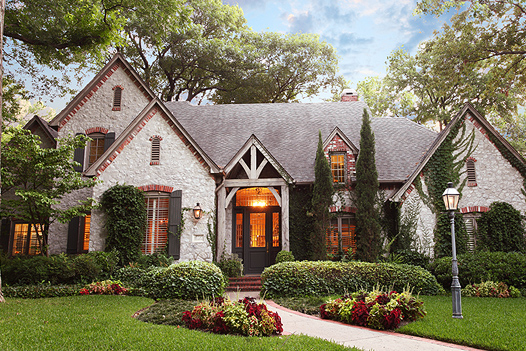 Estate Sale Scoop: Discounted Décor at a 10 Most Beautiful Home
Shop samples from Neiman Marcus, Pier 1 Imports, World Market, and more at a discounted price.
LaVon Barnes' annual garage sale in Preston Hollow is famous. For one weekend only, she would sell exclusive prototypes from her company, the Prime Source, which she founded with her husband Jay. These were the same products you would see on the shelves of Pier One, Tuesday Morning, World Market, Neiman Marcus, JCPenney, and more. Over the years, The Barnes' accumulated tons of lust-worthy objects not only from their business, but also from their exotic travels. Their home, a beautiful cottage-style home with lots of ivy, was chosen as one of the 10 Most Beautiful Homes of 2012 by the lovely editors here at D Home.
This weekend will mark the last time that the Barnes family has one of their legendary sales. Sadly, LaVon lost her battle with cancer earlier this year, and Jay is downsizing. To celebrate LaVon's life, and all of her successes, they are opening their house this Thursday to Sunday for a giant sale.
They've got a whole lot of the estate sale standards: books, movies, and furniture, to name a few. But they've also got a lot of specialty items: a custom A.E. Schmidt pool table, country-chic dinnerware, a fire pit, and lots of beautiful décor. Check out the photos below to see some of the goods, and stop by this weekend to see it all for yourself.
Click here for more information on the estate sale, which will take place June 26-29 (10 a.m. to 3 p.m.) at 11737 High Forest Drive.