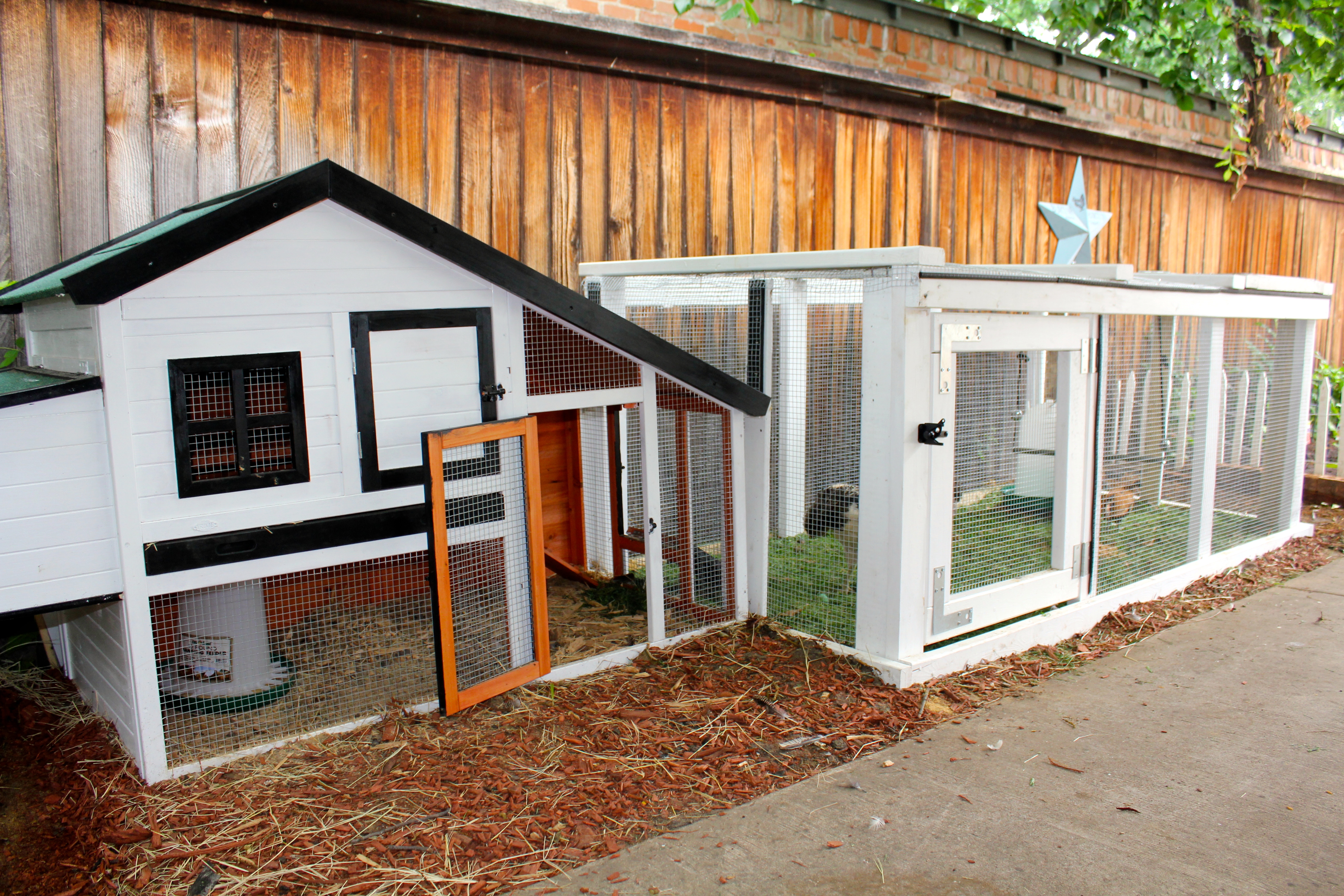 A Dallasite's Guide to Urban Farming
Martha Stewart does it. Are you up to the challenge?
For Erika and Chris Burton, it all started with a backyard garden—tomatoes, herbs, and a few assorted fruit plants. But in a mere eight months, the couple went from growing a few plants to starting their own self-sustaining mini-farm with a wide variety of vegetables, fruits, herbs. . .oh yes, and chickens.
"At first, we got really into growing fruits and vegetables because we liked to know where they came from," Erika says. "Then I thought it would be cool to know where our eggs came from. I like to know where my meat, fruits, and vegetables originate, so why not eggs as well?"
Backyard farming has been on the rise with conscious consumers and nature-loving urbanites. Dallas residents can keep chickens (sans roosters), goats, and a pig in their backyard, while the Park Cities isn't so farm-friendly.
The Burton's Bluffview brood is made up of four hens: Grace Kelly, Mary Poppins, Nugget, and Elvis. Add two Golden Retrievers, Chester and Bee, into the mix, plus two large areas for growing produce, and you've got the makings of a self-sustaining farm. The feed for the hens (mealworm and dried garden medley), plus all of the soil in the garden, is organic. "We don't use pesticides on our garden, so the chickens double as both egg producers and keeping the bugs out of our food," Chris says.
Logistically, here's how the Burton's put it all together: First they attended a "coop tour," where they learned about chicken farming, and were able to see "real life people, like us, taking care of chickens in their backyards," Erika says. "One coop we saw had chandeliers in it, another was made out of wood somebody found in an alley. There are a lot of different ways to raise chickens, apparently."
Next they contacted John Ramos of Urban Chicken Farming about setting up it all up in their yard. They purchased the coop from Overstock.com (they really do have everything!) and Chris built the run. They filled the space with two silos (one for water, one for feed), fresh cut grass, and obviously, four chickens. At night and during inclement weather, the birds are closed up into the coop. During the dog days of summer, the Burtons are prepared to fill the coop (which is already situated in shade) with ice and cool water.
Thus far, there haven't been any complaints about the animals, and while I was there they barely made a cluck. Grace Kelly and Mary Poppins, the two largest hens, are about to start laying eggs any day now. Eventually, Erika is hoping to have enough eggs to start selling them.
"I was skeptical when the chickens first arrived, but now I'm really happy that they are here," Chris says. "They're really awesome animals, and we're having fun taking care of them."
If you're interested in starting your own brood, you can find more information at Urban Chicken Farming.