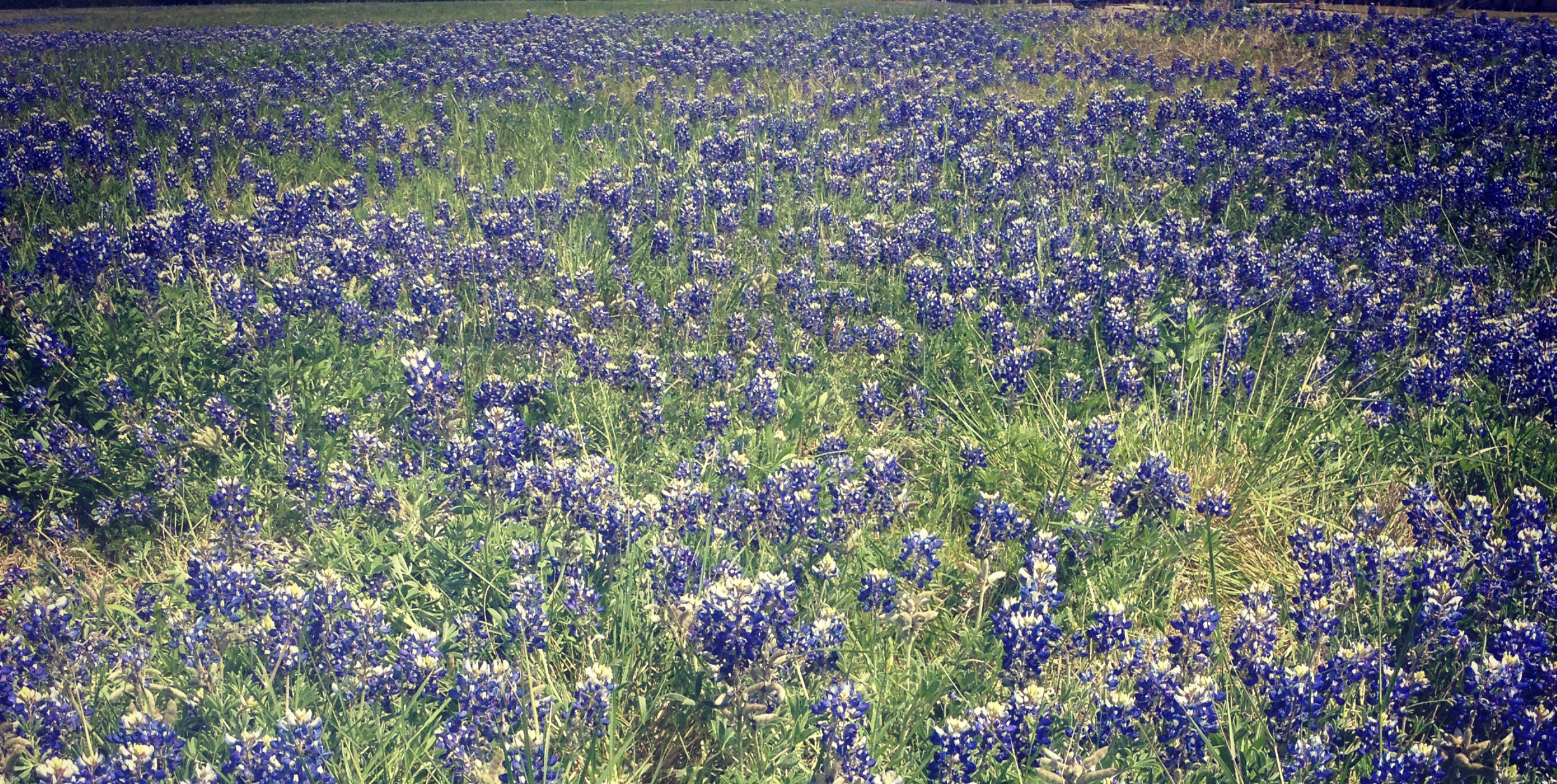 Six Spots for Bluebonnet Photo Opps in DFW
Bluebonnet fields forever.
Happy Earth Day, D Homies! With the bouts of April showers we've been getting, wild flowers have sprung up around North Texas. Our lovely state flower has made its debut and blooms of bluebonnets await you and your camera for the perfect springtime photo opp. We've compiled a list of locations for you to easily access these blue-hued beauties. Add these colorful snaps to your gallery wall for a little Texas pride.
South Dallas: South Walton Walker Service Road, Dallas, TX 75211
Heading north of Loop 12, you can pull over to the shoulder or park away from the main road to get to this public-access bluebonnet field.
Ennis: 1000 Sugar Ridge Road, Ennis, TX 75119
Enjoy thirteen open acres of seemingly never-ending blues (the good kind). About 30 miles from Dallas, this town is famous for bluebonnet blossoms.
Plano: Bluebonnet Trail, Plano, TX 75023
The trail's name gives away this location's splendor, and you won't be disappointed with the large clusters of blue you'll find here. You can park in the strip mall at Custer and Spring Creek Parkway, but beware: There is some hefty construction happening here.
Grapevine: 301 Capitol Street, Grapevine, TX 76051
This is the perfect spot to take the kids and snap a few family photos. The fields are far away from roads with lots of parking options, making access safe and family-friendly.
Southlake: 800 Blessed Way, Southlake, TX 76092
Two large bluebonnet fields can be accessed on the Gateway Church property. It's another child- and pet-friendly option for the families out there, and the church openly welcomes visitors to its land.
Sachse: 2998 Merritt Road, Sachse, TX 75048
Here you can find a few smaller fields visible from several spots on the President George Bush Turnpike W. Head to a larger field in the north part of Sachse as you head toward Firewheel Town Center.
Audrey Swanson is a D Home and D Weddings intern.
(Editor's Addition: Another spot to stop for bluebonnets is behind the Grand Prairie Outlet Mall! I spotted the above beautiful blooms there this weekend, on the Southern side of the shopping center.)