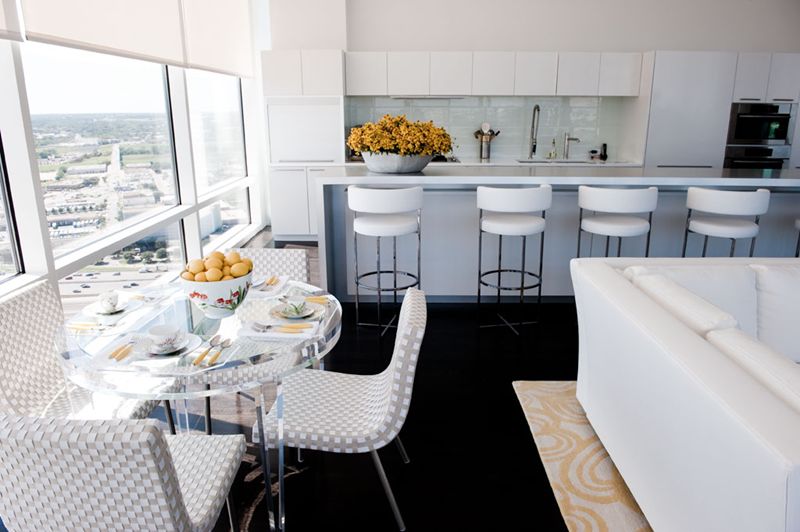 Freshen Up Fridays: Five Kitchen Organization Tools To Add To Your Weekend Shopping List
We've got a lot of organizing to do this weekend.
With the changing of seasons, the inevitable spring-cleaning bug tends to bite — sometimes hard. Here to help you organize those spaces in your home that need a little freshening up, Audrey Swanson is picking the minds of local professionals to share their tricks of the trade on home organization.
Happy Friday, D Home organizers!
One of my favorite places in my home is the kitchen. It's where I gather with friends, attempt to make Pinterest-inspired recipes, and laugh over a glass of wine. With all the use kitchens undergo every day, they tend to get unintentionally unorganized. Luckily, there are cool tools out there to help keep the disarray at bay, and let's be real, we're always up for a shopping trip.
Terri Fulton, "chief encouraging organizer" of Top Drawer Organizing, chatted with her colleagues this week to come up with a list of top five must-buys for kitchen organization. With these handy helpers, your kitchen will go from a mess to easy-to-navigate in just one trip to the Container Store or other home supply retailer.
1. Lazy Susan turntables: For pantries and cabinets, these are lifesavers for those tough-to-reach corners. Store spices, seasonings, oils, and vinegars on them for easy access. If you tend to have drippy oil bottles (like me), it's much easier to clean a turntable than entire shelf surfaces.
2. Clear handled storage baskets: These are ideal for getting access to items with one hand. Store loose packets in the pantry, small packages of pasta, individual snacks, or popsicles and other small frozen foods in the freezer.
3. Chrome rollout cabinet drawers: You'll have to grab the toolbox to install these, but it's worth it. If you hate feeling like you're breaking your back to find a pot in the back of that lower cabinet, these babies will be a miracle worker in your kitchen.
4. Madesmart drawer organizers: With non-slip rubber feet, these guys aren't going anywhere when you open and close drawers. They are great for holding kitchen utensils and gadgets, and, with rubber insets, will keep them all in place.
5. Kitchen dream drawer organizers: These work a little differently than the previous drawer managers. They are spring-loaded to fit into any size drawer and are meant to separate the various categories of items, like cutlery or other appliances. They require no tools, measuring, or cutting—in other words they're easy as can be. I'm sold.
Pro Tip: One last little thing to keep in your kitchen is a Sharpie. Mark produce and other perishable food items with the date as soon as you return home from the market so cleaning out the fridge later on is that much easier.
Audrey Swanson is a D Home and D Weddings intern.