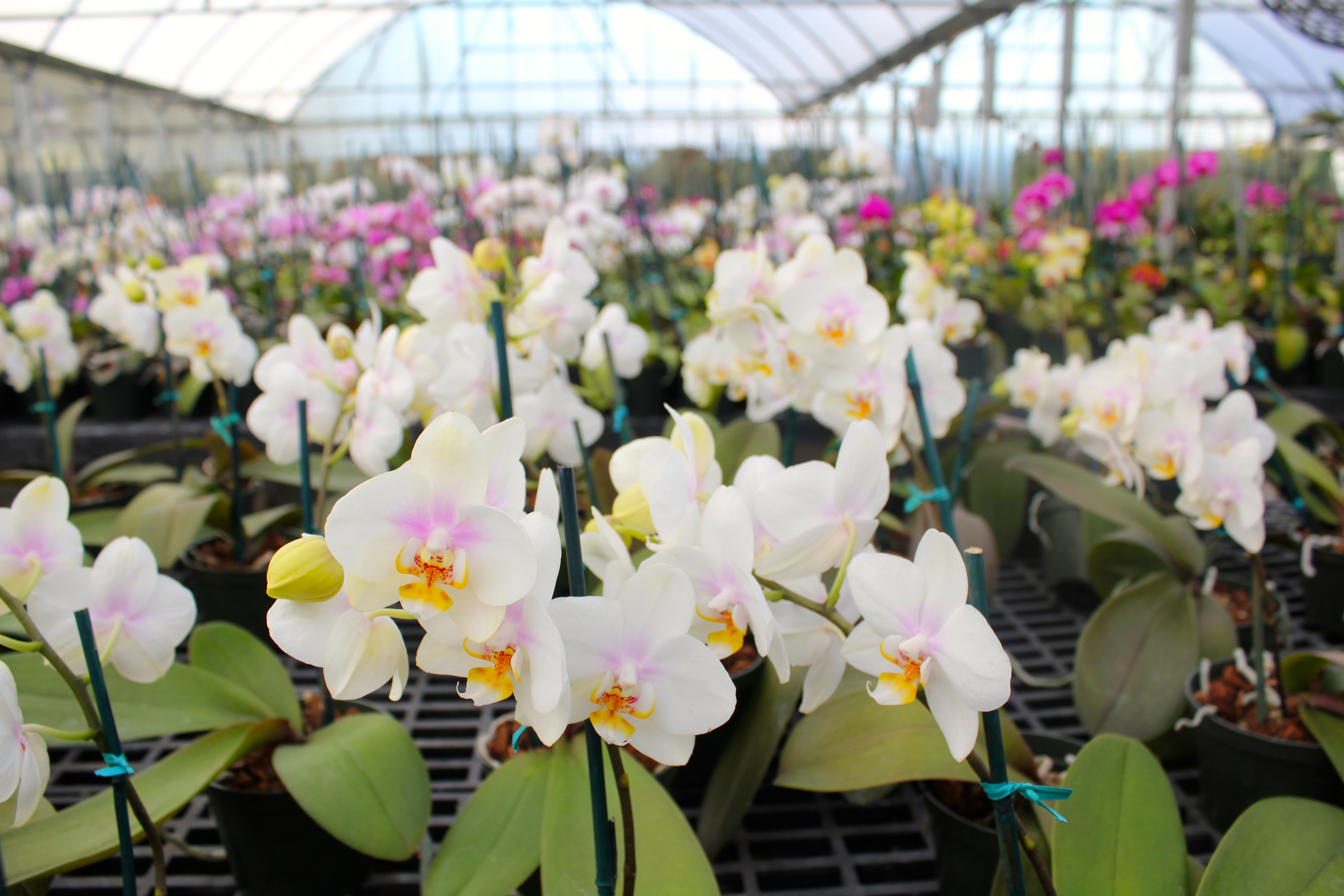 Pencil This In: Orchid Gazing This Weekend
Stargazing is so last century.
We know you love to be wined and dined (or maybe just wined). This weekend, instead of heading to your standard hole-in-the-wall, how about you stop by Dr. Delphinium's Orchid house? Yes, you heard us right — one of our favorite florists is hosting an event that any flower-enthusiast will love at the Richardson location.
In December of 2013, Dr. Delphinium purchased the legendary orchid house started by Gunter Schnetzinger more than 40 years ago. The florist is continuing Gunter's tradition of opening up the greenhouses for an orchid gazing event, where guests will be able to observe 10,000 orchids in beautiful bloom.
This weekends festivities will take place Friday, Saturday, and Sunday. Besides the main attraction (orchids, of course!), there will be live art, wine, music, snacks, floral care classes taught by Gunter himself, and more. Bonus: Everything at the location will be discounted 10%, and 10% of the proceeds will benefit The Warren Center.
For the full schedule, and more details on the event, click here.