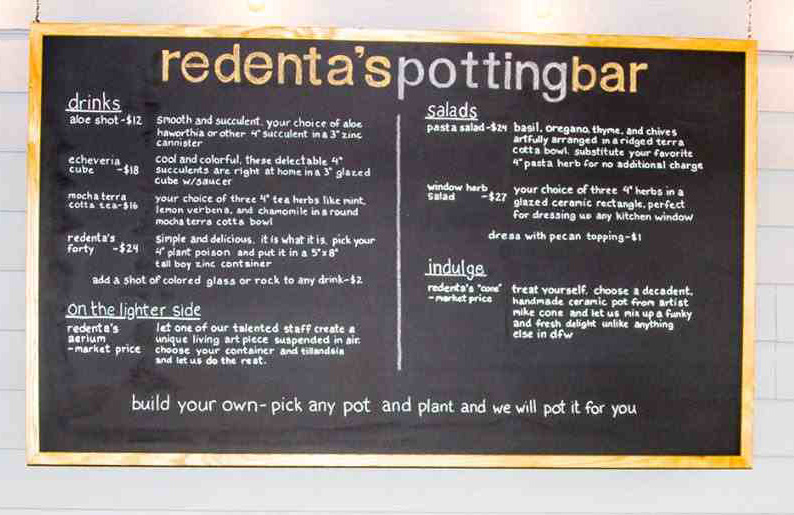 A Botanist Walks Into A Bar. . .
You've got the (flower) power.
Or is it a bartender walks into a greenhouse? Either way, what you get is Redenta's Potting Bar. The third Thursday of every month (next up: April 17), they're opening the doors of their Dallas and Arlington locations for a little relaxation and planting action.
On the bar menu: plenty of "food" (herbs) and "drinks" (succulents) to suffice any greenery craving. And if it's actual food you desire, they've also got local craft beer, cider, and snacks to enjoy while you plant. We'll be giving it a try to see if we can turn our black thumb into a green thumb.
Curious what other fun events are going on in Dallas? Check out our event calendar here.