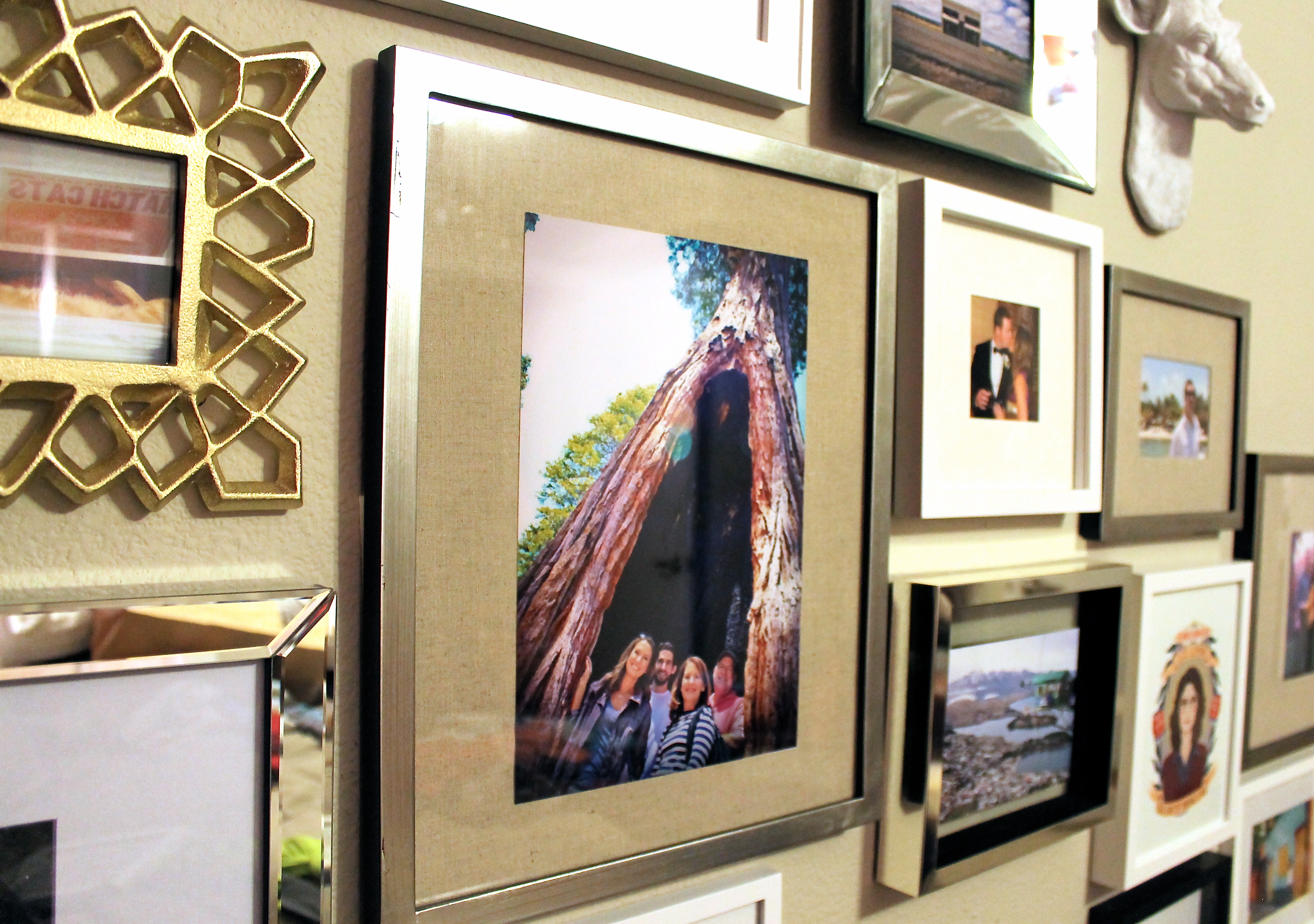 Good House Keeping: Command Picture Hanging Strips
Seriously, where have these been all my life?
As any red-blooded woman's Pinterest page can attest, gallery walls are a beautiful way to display photos and sentimental items. But real talk: They can be suuuuuuch a nightmare to put up. I've probably pinned more pins about tricks and tips for hanging gallery wall frames than anything else.
A few months ago, I decided that I wanted to hang a gallery wall in my bedroom, because I am a glutton for punishment. I spent weeks collecting frames and finally amassed a group—and pictures, prints, and collectibles to go in them—that I felt was worth showcasing. The only problem was that one of my frames (the gold metal one in the foreground of the photo above) was meant for a tabletop. The plastic backing provided no way to attach a screw-in hanger of any kind.
So I visited Aaron Brothers and asked the framing experts there what I could do. "The only thing I could suggest would be the 3M hangers," said the helpful associate/angel from heaven. Only having used 3M's line of stick-on hooks before, I wasn't sure what he was talking about, so I asked him to show me these magical little devices he spoke of. If only I'd realized how my life would change that afternoon.
These little stick-on strips grasp one another in a way that's similar to velcro, but way stronger. Simply press a pair of the strips' grippy sides together, remove the paper backing from one, press it to the back of your frame, then remove the paper backing from the other strip, push the frame firmly against the wall for 30 seconds, and voila! You just saved yourself a few nail holes and one massive headache.
These mini miracles come in small, medium, and large sizes, and can hold up to 16 pounds, depending on which size you use. They work on textured walls (something that I can unfortunately attest to) and come off easily without leaving a mark. And the best part is, if your picture ends up a wee bit crooked, you can pull it off the wall and adjust it with ease. I was able to finish my entire gallery wall within the span of a few hours. Huz. Zah.