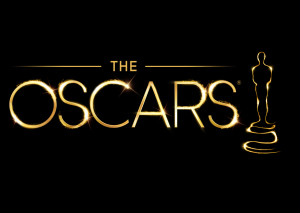 The 86th Annual Academy Awards are this Sunday, and if there's anything I like more than watching the ceremony and critiquing the nominated films (and the nominees' fashions), it's hosting an Oscar-watching party for my fellow movie-loving friends. It's become a tradition of mine. Each year, I plan a party menu based on the Best Picture contenders. Three years ago, for instance, the menu included True Grits and shrimp, Winter's Bone-less Buffalo Wings, and dream bars (in honor of Inception). Last year, it was Life of (Lemon Meringue) Pi, Zero Dark Birdie (AKA white-meat chicken nuggets), and fudge (for a PG-ified version of the insult Alan Arkin utters in Argo).
I'm keeping my menu for this year's shindig a secret for now, but for those of you looking for inspiration for an Oscar Party of your own, here are a few of my favorite ideas:
•Keep Score: Have ballots for guests to print out before the ceremony (here are a number of free printables), or create an Oscar Bingo scorecard, then keep track of everyone's scores. This gives guests something to do during the long telecast and keeps them paying attention. Have a prize for the winner, like a gift card to a local cinema or a DVD of a nominated film.
•Roll out the Red Carpet: Pick up some red fabric from your favorite craft store and run it up to your door to give guests a VIP entrance. Once inside, a strobe light mimics photographer's camera flashes. Hand out cheap sunglasses to help your guests stay cool under the flashing lights.
•The Award Goes To: Fold plain white paper napkins like an envelope, then use gold seal stickers to close them. I found some at Office Depot.
•Plan Your Menu: If you can't think of food-related plays on this year's movie titles (it was a challenge, believe me!), opt instead for foods inspired by the films themselves. Or just have a variety of finger foods and drinks with award-show spins. Have a soda-and-candy bar, dress up your straws with bow-ties, serve popcorn in theater-style buckets (Party City has these) or if you're really feeling ambitious, create Oscar statuette cookies.
For even more ideas, visit our Party Time board on our Pinterest page. (And if you're not following us already, what are you waiting for?)
Get the SideDish Newsletter
Dallas' hottest dining news, recipes, and reviews served up fresh to your inbox each week.