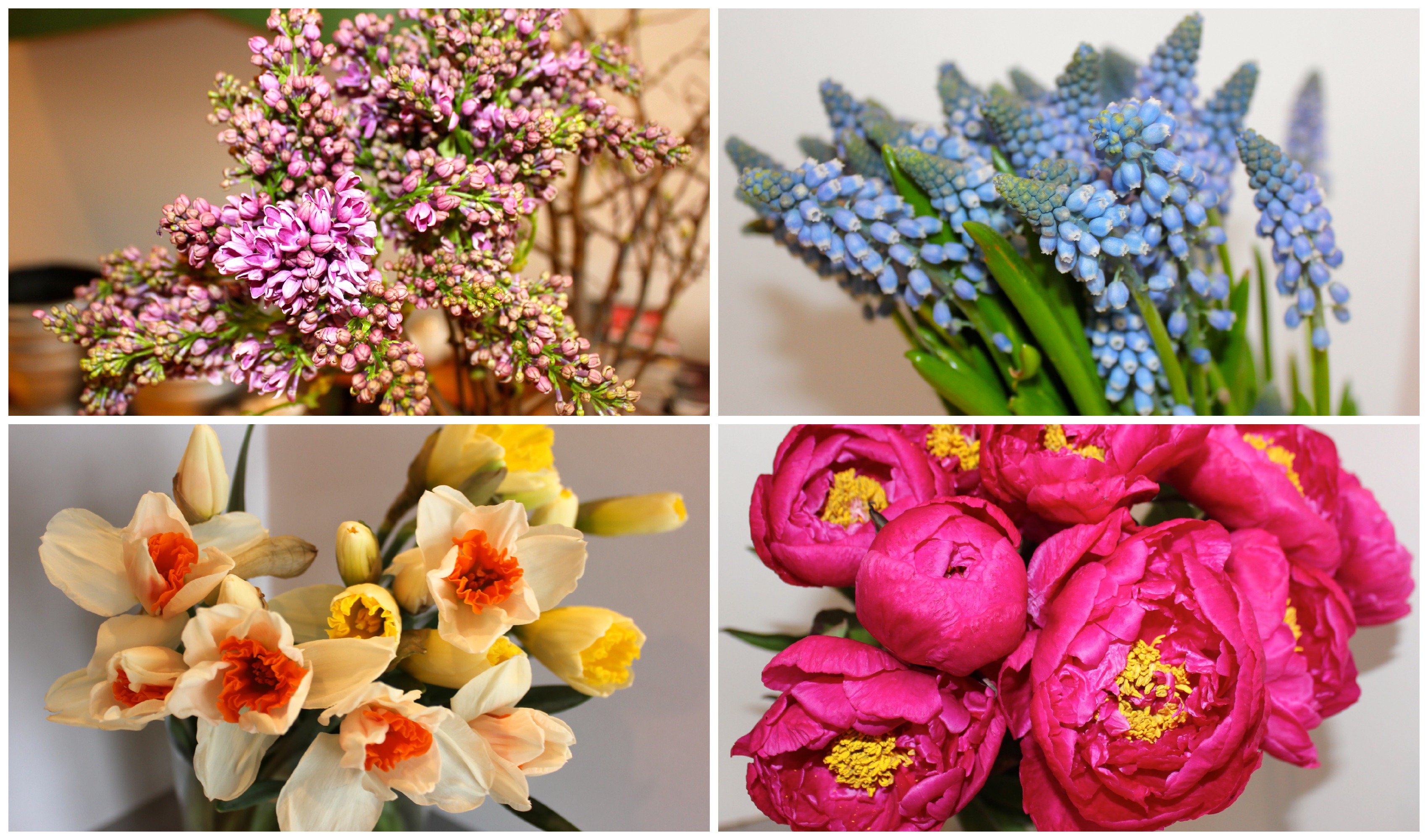 Fresh Cuts For February
Red roses are so cliché.
Haile Wossen is our favorite anti-florist. What that means is, while the materials he uses in his arrangements can be surprising at times, they're always stunners. So what's he rolling out of his workshop this February?
"Early spring is when you start to see blooming branches and bulbs," Haile says. "I love blooming branches because they are so sculptural. They are low maintenance and really evocative." Look for quince plum, lilac, and Dogwood branches to fill a room with both fragrance and floral art.
"I love lilac because of it's strong fragrance. It is one of the first flowers I fell in love with before I knew anything about flowers."
If you're wanting to make a statement, look no further than narcissus and daffodil blooms in a shallow dish with rocks. "They are great as a gift, and so unusual," Haile says. "I love it when they start to peak, it's perfect for spring."
Now let's talk Valentine's Day. What's Haile's advice for the big day?
"Stay away from the red rose on Valentines day and you're cool," he says.  "They can be really beautiful, but I don't do any red rose arrangements. Give your Valentine their favorite flower – if that happens to be red roses, then fine."
If any of you are wondering, my favorites are peonies and anemones.