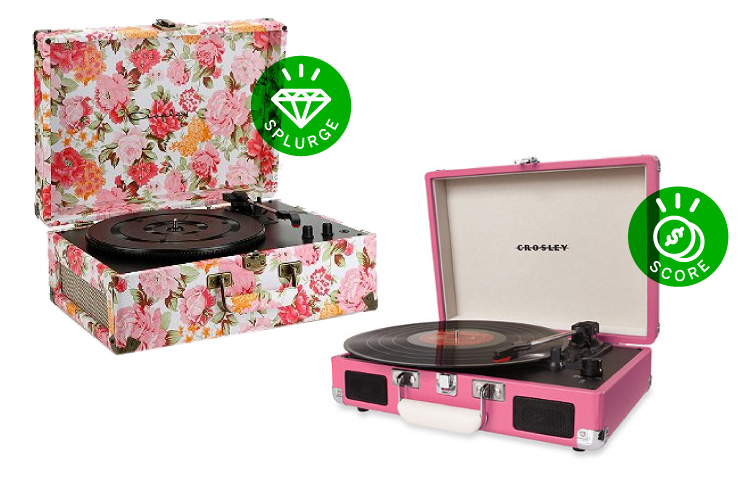 Splurge or Score: Vibrant Record Players
You spin me round like a record (player)
Jessica and I spent all morning traipsing around the home of Willeta Stellmacher, where I picked up a vintage sky blue typewriter. It left me yearning for another time and place where records, not MP3s, reigned king (for me, that was 1997). I've been wanting to invest in a restored or new record player, and fell in love with the amazing array of colors and styles available.
These pink styles are a playful take on the old-school music making machine, and make me want to have a picnic (next to an electrical outlet, of course). If pink isn't your thing, don't worry, Crosley makes record players in every color imagnable. Some even have a gramophone attached! Perfect for throwing your own Mad Men-esque party.
If you need some classic tunes to inspire you for a purchase, check out the selection at Good Records.
Splurge: The AV Room Portable USB Record Player from Urban Outfitters. Price: $160. This lively floral print was designed specially for Urban Outfitters. The player comes with software that allows you to convert your records into MP3s, if you're looking to take your old school into new school.
Score: Radio Cruiser Portable Turntable from Bed, Bath, and Beyond. Price: $79.99. This baby is a one stop shop: all you need is to plug it in. You can easily move it from room to room while entertaining — awesome vintage outfits not included.