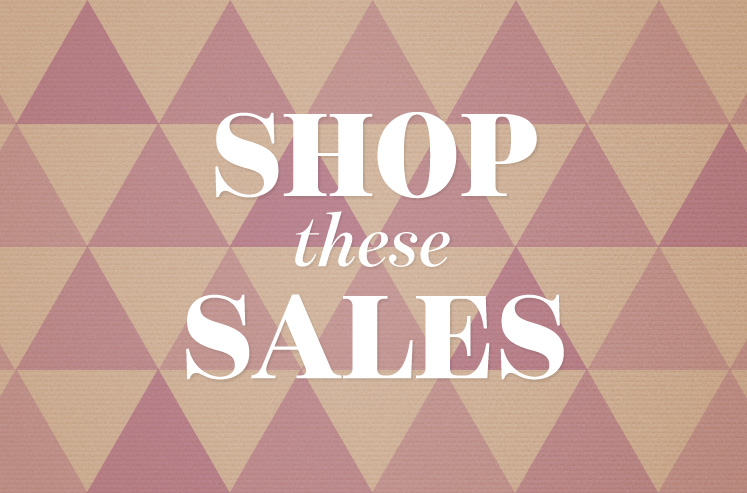 Shop These Sales Now
Shopping til you drop is more fun when things are on sale.
Calypso: The shop's annual sample sale has started, and items on sale have been discounted up to 50%.
HESS: The peeps behind HESS have slashed the prices of rugs and pillows 20% for the rest of the month, which is a great way to snuggle up your couch or floor in this cold weather.
Gallerie Noir: Celebrate Gallerie Noir's first birthday with 20% off the entire store for the month of December.
Jan Showers Make Room For Glamour Sale: They've got a new shipment of goodies coming in at Jan Showers, which means it's time to make some room. Stop by the showroom for reduced prices on select antique items like consoles, desks, mirrors, side tables, and more.
Jessica McIntyre Interiors: We've got the secret password to get you 20% off the store from now until Christmas day – just whisper "D Home" in the sales associate's ear.
Mitchell Gold + Bob Williams: Are you friends with benefits with MG + BW? Even if you aren't, we've got the scoop: 10% off everything in the store up to Christmas Eve. If you're shopping online, use the code 'FWB2013.'
Neighborhood: Save 15% off of Gus Modern furniture through the month of December.
North Dallas Antique Mall: Al 12,500 square feet, 3 floors, and over 100 vendors are going on sale for three days only: Friday, Saturday, and Sunday.
Smink, Inc: There's a year-end sale going on – stop by for discounts on floor samples.
Stanley Korshak: If you're still in need of some accessories for your tree, the Stanley Korshak home shop has reduced ornaments 20% and select items in the store are 65% off.
Stella Dallas: Do you love Lilly Pulitzer? Better run over to Stella Dallas, because they're having a floor sample sale where all of their LP will be 50% off until Monday.