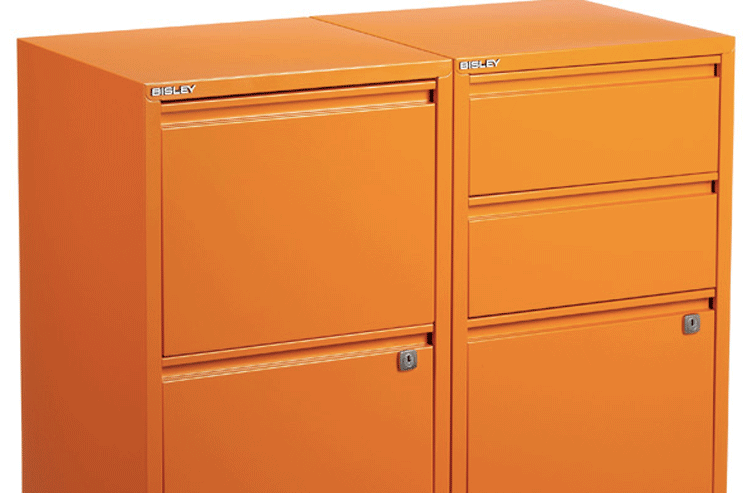 New Year's Resolution: Getting Organized with the Orange Bisley File Cabinet
I'm filing a motion to get organized in 2014.
I am not a lady who normally makes resolutions, but anyone who has seen my scary desk knows that some efforts toward organization must happen now. In my defense, I'm doing a little temporary desk sharing with Margaux, so we have a lot going on. (Remember when Violet, Judy, and Doralee made "desk sharing" a thing after kidnapping Mr. Hart in 9 to 5? It's sort of like that.) Still, there's no time like the present to get it together and get organized. My very important papers need to be filed in something smart like these Bisely File Cabinets from The Container Store ($199 each). It's a bit large, but I'm sure Ryan won't mind if it creeps into her space. Now if someone can direct me to the manila files, I'll be in business. Please share your organization solutions (I can use all the help I can get) and/or your resolutions (so maybe I can copy yours).