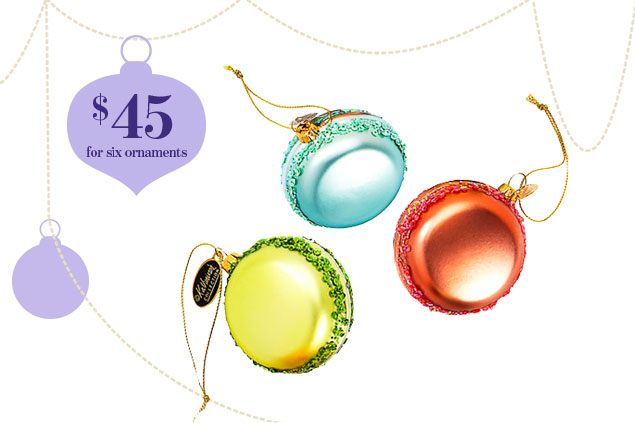 Holiday Gift Guide: For the French Foodie
Joyeux Noël!
Bonjour, mes amies! We're going embrace our inner Francophile for today's gift suggestion: macaron-shaped tree ornaments. Commonly confused with coconut macaroons, these sweet treats are a hallmark of France — after all, they were allegedly the dessert of choice for Marie Antoinette.
While cooking them is a challenge (I've failed many times and am not bitter AT ALL), these Ladurée-reproduction beauties were spotted at Madison in Highland Park Village. They'll give your tree a French stamp on it's passport — something even Karl would be impressed with.
The ornaments, housed in a decorative box, come in pearlescent white, blue, green, pink, gold, and mauve.