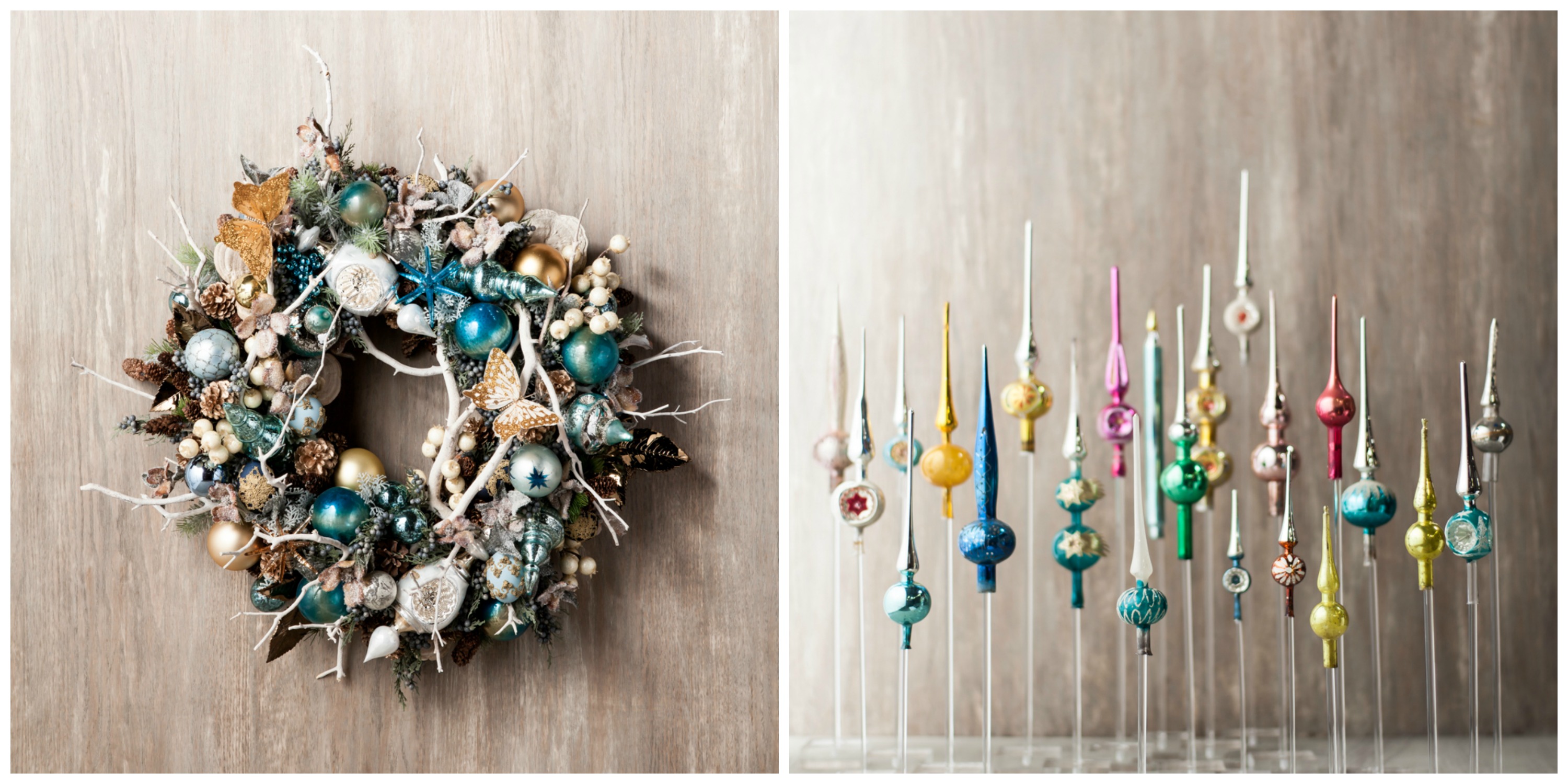 Chic Holiday Decor from Avant Garden
Go glam this holiday season with these hand-crafted beauties.
Your neighbors have had their Christmas lights up for weeks. Your friends were posting Instagram shots of their living rooms decked out in red and green back when you were still trying to figure out what your kids would be for Halloween. But not you. No, never you. You believe in letting each holiday have its time to shine. Your fall decor is up proudly, and will remain so until the turkey carcass on your Thanksgiving table has gone cold.
Well, friends, good things come to those who wait. And as a reward for your patience, the brilliant minds at Avant Garden have a stash of breathtakingly beautiful holiday wreaths ready to display on your door, above the fireplace, or any place in your home that could use a little festive and fabulous cheer. The wreaths are designed with a variety of natural and decorative elements, including vintage ornaments, decades-old grapevine trunks from Napa Valley, gold-wired whole cloves from Egypt, sand-blasted Manzanita branches, and crystals. A selection of beautiful vintage finials on custom Lucite stands are also available for sprucing up tabletops, mantles, and more. Prices start at $400 for the wreaths, and $175 for the finials.