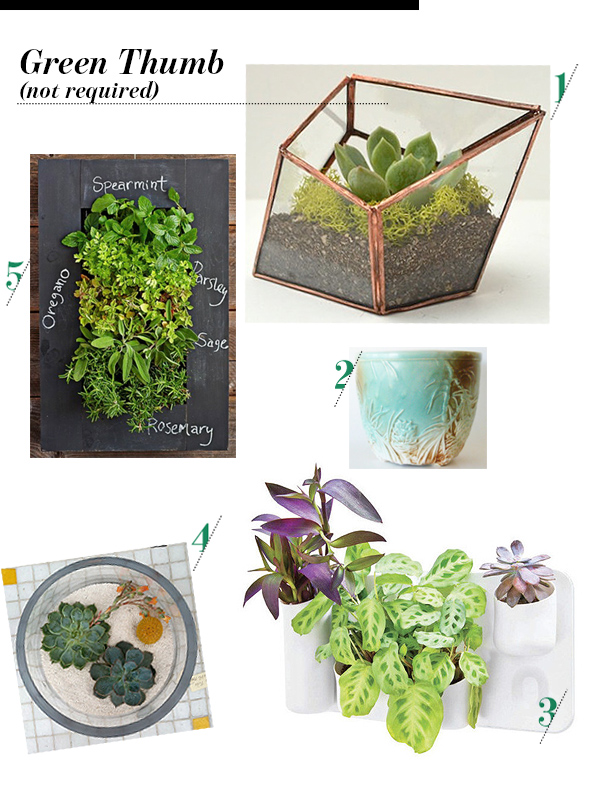 By Tracy Martin Taylor
*******
I am not gifted when it comes to plants. I don't remember most of their names, I don't remember to water them, and in general I don't understand them. So much so that after bringing home a growing sunflower plant from school, my little one said, "Mom, it's ok. I know it won't grow here." I'm not even kidding. So I won't pretend to have answers when it comes to botanical specifics because I'm certain you would see right through me. But despite my deficiency, I'm talking plants this week, as our little green friends are a key part of a beautiful home…inside and out.
My favorite plant is the Agave Cactus. Sporting the clean lines in much of the design I adore, these beauties have a dangerous quality (the tips will get you if you aren't careful) that sort of insists that you give them respect. I like that. And fortunately, they require little in the Texas heat. I have one at my front door to greet the world. And I can basically ignore it and it continues to thrive.
Succulents also rock. They're so easy to care for that I have use them in many of my client's houses and have a slew in my own home. They are beautiful and hardy. My current fave way to display them is on a simple piece of wood. It's earthy and balances the glam in a room perfectly. An occasional spritz of water keeps them happy.
There are many 'easy to raise' plants that you can use to change your interior landscape. Based on your need for color or not, it's easy enough to ask the experts at North Haven Gardens or your nursery of choice to get some guidance. I will say that citrus trees are fab, beautiful, and super fun. So, look in to that one to see if you have enough natural light in your home to support one.
No on to presentation. Don't forget the pot! Here are four very cool ways to give your plants a home that add to your aesthetic.
Embrace the green and add some warmth (and oxygen) to your home. If you are green thumb endowed, then you're my hero. And if not…don't worry. If the container is a showstopper, the contents are less important…right?!
Love your space,
TMT
Get the D Brief Newsletter
Dallas' most important news stories of the week, delivered to your inbox each Sunday.