Health Wildcatters is launching its eleventh cohort of ten healthcare startups this fall, and the health leaders leading the companies are more diverse than ever. Women lead 60 percent of this year's companies, which hail from nine countries, including Chile, Bangladesh, Venezuela, South Africa, Germany, Colombia, Spain, and Nigeria.
Health Wildcatters is a healthcare seed accelerator with 109 portfolio startups that have raised $250 million since the organization's founding. The organization recently moved its headquarters to Pegasus Park, which is quickly becoming the center of life science, biotech, and healthcare innovation in Dallas. The accelerator pairs startup leaders with established healthcare entrepreneurs and relies on funds from private angel investors, sponsors, and family offices to support their program and the startup companies.
"I am proud to see such a diverse group of startups choose to partner with us here at Health Wildcatters. We continue to attract top talent to Texas and I believe that trend is accelerating for health-innovation-focused startups.", said Dr. Hubert Zajicek, co-founder of Health Wildcatters.
The companies, which participate in person and remotely, began with their elevator pitches last week. Below, get to know this year's crop of healthcare innovators.
Beam Wellness is a Dallas-based company that brings together red-light therapy for numerous benefits, including accelerated healing, clearer skin, reduced signs of aging, and more. RLT uses low-wavelength red light to improve the skin's appearance. The technology began with NASA using it to grow plants in space and heal wounds on astronauts.
San Diego-based D&P Bioinnovations, Inc. is a regenerative medicine company aimed at repairing damaged organs with modified stem cells and engineered biomaterials. The company developed an absorbable immunomodulatory medical device implant that heals gastrointestinal organs, blood vessels, nerves, tendons, skin, muscles, and more.
DNASafe is based in Maryland and is a B2B software as a service platform that produces encrypted results when allowing healthcare data to run on encrypted data without accessing the data. Users can decrypt the data using a private key after the data is transferred.
Freezenit comes to Health Wildcatters from the leading biotech hub in the country, Boston. The company is focused on head lice treatment that removes pesticides from the equation, improving effectiveness and comfort while reducing treatment time.
Local company HelthiatRx allows consumers to control their prescriptions and be informed about the cost and services of their healthcare, with the goal of reducing administrative costs that burden the healthcare system.
Mind+ is a Miami-based telehealth support focused on improving outcomes among Latin women with high-risk pregnancies. The company supports women through their pregnancy journey and offers several plans that offer one-on-one coaching, webinars, and educational opportunities.
MedKitDoc calls Germany home and is a device-enabled telemedicine platform allowing for remote examination of vital signs, allowing patients to avoid unnecessary trips to see a provider, go to the emergency room, or be hospitalized.
Orlando-based Nexterra is a mobile device solution aimed at destroying contaminated needles and eliminating blood-borne pathogens.
OncoSwab is from innovation hotspot San Francisco, developing a point-of-care test to detect lung cancer in high-risk individuals. The company hopes to make screening more accessible and make early detection of lung cancer more common.
WellnessWits hails from Houston and connects patients with various health experts, peer support groups, and therapeutic programs to more efficiently care for and prevent chronic disease. It works with physicians, employers, and patients to help physicians get paid more and patients pay less.
Get the D CEO Healthcare Newsletter
Stay informed with a detailed weekly report on DFW's evolving healthcare industry.
Author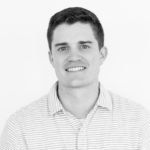 Will is the senior editor for D CEO magazine and the editor of D CEO Healthcare. He's written about healthcare…