North Texas leads the state when it comes to medicinal cannabis locations. This summer, distributor Texas Original added two permanent medical cannabis locations to the DFW area, bringing the total number of cannabis pickup locations in the region to ten.
In years to come, people will likely look back at this period in the history of marijuana use as a strange one. Medicinal marijuana is legal, and hundreds of thousands of Texas are eligible. However, the practical hurdles of getting the medicine to patients make it difficult to run a successful business. Timely delivery is essential for the patient's treatment and safety. "You end up having long wait times, pushing patients out of our system and into the unregulated market. We've made it far too cumbersome from a distribution standpoint," Texas Original CEO Nico Richardson told D CEO Healthcare earlier this year.
The law in Texas says that medicinal marijuana can be prescribed for conditions from PTSD to cancer and neurological disorders. As of August of this year, more than 63,000 patients have registered for Texas' Compassionate Use Registry to be eligible to be prescribed cannabis, an increase of 18,000 people since January.
But, the law also says that cannabis must be available to everyone in the state but can only be kept at one location per distributor. This means that cannabis manufacturers and distributors in Texas must have drivers all over the state to drive the medicine to locations to be picked up by patients and must return any extra or unclaimed prescriptions to the distributor's central location. This practice is a significant barrier to growth for marijuana distributors, who are lobbying for a change to the law, but it is the law of the land for now.
The law means that distributors must deliver directly to patients or set up pickup locations where patients can retrieve their medicine. Between the three licensed medical cannabis dispensaries in the state, there are 10 Dallas-Fort Worth pickup locations. The Houston area has five, and Austin has four.
Texas Original has six locations in DFW, adding two Texas Original branded medical cannabis locations in Arlington and Hurst where patients can retrieve their medicine (the other locations are clinics and wellness centers throughout North Texas). It has 16 statewide drop-off locations and is the largest distributor in the state. Patients who register through the state's compassionate use program and are prescribed medicinal cannabis for their condition can retrieve their medicine at these locations.
This summer looked to be another legislative session where Texas expanded the compassionate use registry to include new diagnoses (this time for chronic pain patients) after passing the Texas House 127-19. The bill would have also allowed new diagnoses to be added to the registry by rewriting the administrative code rather than additional laws. But the bill stalled in the Senate and never became law. Meanwhile, New Mexico has legalized recreational marijuana, and Oklahoma has a relatively lax medicinal marijuana program.
As long as the laws say the cannabis has to be returned to the central distribution center each night, companies like Texas Original will have to figure out ways to deliver the medication sustainably. Patients in North Texas may have it better than anyone else in the state. "Our mission is to change peoples' lives by offering relief through safe, legal, and effective medicine," said Nico Richardson, CEO of Texas Original. "We are focused on providing Texas with better, more convenient access to medical cannabis."
Get the D CEO Healthcare Newsletter
Stay informed with a detailed weekly report on DFW's evolving healthcare industry.
Author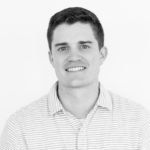 Will is the senior editor for D CEO magazine and the editor of D CEO Healthcare. He's written about healthcare…