Methodist Health System announced a partnership with one of the country's largest ambulatory surgery center operators to move into the ASC market by developing and acquiring new surgery centers in North Texas.
Founded in 2004, Tennessee-based Surgery Partners, Inc underwent several mergers and went public in 2015. Today, it operates 180 locations in 32 states, including two North Texas locations in Hurst and Prosper, in collaboration with Cook Children's Health System. Methodist Mansfield Ambulatory Surgery Center will be the first iteration of the partnership, with Surgery Partners taking over the management duties of the facility. Surgery Partners facilities include ambulatory surgery centers, surgical hospitals, multi-specialty physician practices, and urgent care facilities.
"We are honored to team up with Surgery Partners and its leadership team in service to patients throughout North Texas," said James Scoggin Jr., chief executive officer of Methodist. "ASCs add a new option to provide convenient and cost-effective care for outpatient surgery. The collaborative efforts with Surgery Partners will not only meet market demands but will provide new job opportunities across the region. It's a win-win."
Surgery centers are a growing industry due to convenience and lower costs compared to surgery in a hospital due to lower overhead, fixed costs, and focus on outpatient procedures. According to the 2022 Ambulatory Surgery Center Market Report from the Health Industry Distributors Association, the ASC market is valued at $40.1 billion and is expected to grow to $59.3 billion by 2028. According to Ibis World, there are 8,469 ASCs in the U.S., up 2.1 percent from 2022.
As surgery centers continue to grow and pull procedures away from hospitals, hospital operators are incorporating the facilities into their systems, often through partnerships or acquisitions. Baylor Scott & White Health operate its Surgicare facilities throughout North Texas, and Medical City and Texas Health also have their own outpatient surgery centers. In 2015, North Texas-based Tenet Healthcare purchased a controlling interest in United Surgical Partners International, a Dallas-based ASC with nearly 500 locations. The Tenet and USPI deal created the largest ambulatory surgery platform in the country. In 2021, Tenet acquired 45 more ASCs in 2021 from Maryland-based SurgCenter Development.
Dallas has many ties to the nation's largest ASC operators. According to Becker's Healthcare, USPI is the largest operator, and Medical City Healthcare's parent company HCA Healthcare is the fourth largest. Surgery Partners is the fifth largest operator, with the aforementioned SurgCenter Development coming in at No. 6.
Physician groups own many surgery centers. Methodist says the new centers will provide an investment opportunity for its physicians and allow them to be more involved with the facility's management.
"Surgery Partners and Methodist Health System are both committed to compassionate, high-quality healthcare. We are pleased to collaborate with Methodist, widely recognized as a system dedicated to transforming healthcare delivery," said Surgery Partners Chief Executive Officer Eric Evans. "We look forward to partnering with Methodist and its network of exceptional physicians to offer patients a high-quality, low-cost alternative for outpatient services."
Get the D CEO Real Estate Newsletter
Get weekly updates on breaking commercial real estate news and relevant industry reports.
Author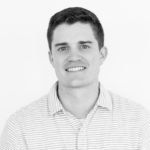 Will is the senior editor for D CEO magazine and the editor of D CEO Healthcare. He's written about healthcare…