Texans with disabilities and health issues cannot get much of the care the state of Texas says they need, according to data obtained by D CEO Healthcare. Of the 85,000 or so Texans who qualify for Community Attendant Services, more than 3,000 didn't receive any care, and the rest could hire help for just over 50 percent of the hours they needed.
Community Attendant Services is a personal care service available to individuals whose health problems limit their ability to perform necessary tasks for living independently. Duties can range from driving and cooking to bathing and getting dressed and are determined by the individual's medical needs. The individuals who receive these services are often elderly and poor with chronic illness or disability, and need the services to live safely in their homes.
Many of those with health issues would prefer to stay in their homes and live as independently as possible, and it is more efficient to pay for an attendant to help the individual than to take care of them in a facility 24/7. Additionally, these services can prevent further injury or illness that results in expensive hospitalizations, creating more uncompensated care or Medicare spending. But the needed attendants are challenging to hire.
Data from the state obtained via an open records request found that the State of Texas authorized a little over 139 million hours worth of Community Attendant Services for 84,140 clients statewide in fiscal year 2021, the latest year for which they had data at the time the open record request was filed. That means it would take that number of total hours to provide the care that the clients' physicians said they needed to remain independent. Of the total number of clients, only 80,928 were actually paid, meaning 3,212 individuals (3.8 percent) could not hire any attendants or pay them for any of the hours allotted to them by the state.
Of the nearly 140 million hours authorized by the state, only about 71 million hours were paid, just over 50 percent of the total authorized hours. That means that about half the help that Texans with disabilities and health problems need never arrived. This care can help individuals live, work, and socialize in the community. More importantly, the care allows the individuals to maintain good hygiene, diet, and health to stay out of the hospital and incur more expenses in the system.
While many Texans do without the care they need, those with nearby family often have relatives provide the care in lieu of hired help. There are 21 states that allow family members to be paid for personal care attendant help through the state's Medicaid program, but Texas does not allow spouses or parents to be paid as attendants. Cousins, children, siblings, and other family members can be paid for their services by Medicaid.
"I have civil rights to live in a home instead of an institution," says lawyer Sean Pevsner, who has cerebral palsy and has had 80 attendants over the years. "I have a right to work and be in the community."
In 2021, the base wage set by the Texas Legislature for these attendants, was $8.11 per hour. It has been challenging to find individuals willing to do an intimate and difficult job for that rate when they can do much easier and less draining work for more money. D CEO Healthcare spoke with several individuals who require attendants in their homes to stay independent earlier this year, and most mentioned difficulty hanging onto attendants because of the low wages. But saving money on the front end by paying attendants less may not save money in the long run, as preventive care is usually more cost-effective than reactive care.
According to the Coalition for Texans With Disabilities, community attendants have a turnover rate of 150 percent and an average tenure of eight months. Several providers have expressed difficulty hiring enough caregivers to cover the open positions. Executives with the Texas Association of Home Care and Hospice and Disability Services of the Southwest reported that, pre-pandemic, their organizations were able to staff 80 to 90 percent of authorized hours, but now they are only able to staff around 40 percent.
"There is no money saved on this. These preventive measures help these individuals connect with others, live independently, and be a part of their communities and families," says Dennis Borel, executive director for the Coalition of Texans with Disabilities. "When you start taking that away, and the individuals already have significant health issues, they often end up in the hospital. These are cheap and cost-effective programs."
There have been times when I've stayed in my wheelchair all night," Medicaid beneficiary Gene Rodgers told the Coalition for Texans With Disabilities. "There were times when I've stayed in bed all day. I had to order a pizza so the delivery guy could give me my meds."
Increased nursing home utilization, which would be paid by the state in the case of most of these individuals, is another added cost if individuals don't get the care they need in their home. A 2022 report from Waco-based economists The Perryman Group analyzed the impact of maintaining a viable home care and hospice system. It found that it would cost Texas $22.8 billion more to put these individual into nursing homes instead of their homes with attendants.
Despite the massive deficit between the number of hours needed and filled by attendants, the 2023 legislative session brought some good news. After years of minimal or non-existent increases in the base wage for community attendants, the latest budget added about $2 billion to the CAS coffers, raising the wages to $10.60 per hour. Borel says advocates were pushing for a competitive base wage for attendants of $15 an hour, but was generally pleased with the progress after years without a significant increase.
It was the largest increase in the base wage in recent memory. But in a year with a historic surplus to spend, Borel would have liked to see the jobs become competitive with other entry-level positions.
He isn't satisfied with the boost to the base wage and is already looking ahead to 2025 to see if Texas will continue to improve funding for its most vulnerable citizens. "Will there be more funding in the next session and a start of the reckoning to make this a truly competitive wage? If it isn't, it's a failure."
Get the D CEO Healthcare Newsletter
Stay informed with a detailed weekly report on DFW's evolving healthcare industry.
Author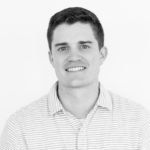 Will is the senior editor for D CEO magazine and the editor of D CEO Healthcare. He's written about healthcare…