As the leader of the nation's largest insurance company in one of the country's largest states, UnitedHealthchare's CEO of North Texas and Oklahoma Scott Flannery is at the heart of influence for what is next and what is now in the world of health insurance.
He recently spoke with D CEO about how the shift to healthcare at home will impact employers and payers, the nuanced approach the healthcare industry needs to take toward embracing technology, balancing self-insurance with more traditional plans, and more. Recently, UnitedHealthcare announced that virtual visits would have no out-of-pocket costs for members in most fully insured employer-sponsored plans.
Below, learn more about the North Texas executive, including his first car, what song he wants to play when he walks into his office, and his favorite local sushi hangout.
Education: Ursinus College (BA-Economics and Business Administration)
Birthplace: Pottsville, Pennsylvania
Biggest Success: "When I reflect on the last 12 months, our biggest success was our ability to stay engaged and provide support to our customers in a virtual environment."
Favorite Destination: "For the past 10 years, my son and I have made a trip in June to the Pine Creek Valley of North Central Pennsylvania to fly fish (of course we missed the trip in 2020). Typically, the weather is great and so is the fishing. I look forward to it every year. "
Key Strategies: "Honesty and openness – in my opinion the best leaders are transparent with their folks and promote inclusion of the team in deciding direction and solving challenges."
Walk-up Song: "I would probably have to go with 'Lucky Man' by Montgomery Gentry. I feel as though I have been very fortunate to do what I do for a living, to have the family and friends I have, and to work with such great people every day."
Alternate Reality: "Coaching, either wrestling or football. After playing both sports in college, I was an assistant for a couple of years and thought it was a path I could be successful doing. I enjoy helping others be successful."
Go-to Advisor: "My predecessor as CEO, who has been a mentor to me for 20 years and always has sound, balance and thoughtful guidance."
First Car: "A '75 Chevy Blazer"
Future Forecast: "Next generation leaders – there is so much young talent with great ideas."
Best Advice: "Early in my career, I had a mentor who told me, 'You are only as good as your word,' and that no 'deal' was worth compromising your word."
Dream Car: "Assuming it was not a 100+ degree day in Texas, I would drive a 1975 Ford Bronco with no roof."
Second Home: "We have had a house on Lake Fork in Emory, Texas, for the past 17 years. We initially chose it for the fishing, but it has been a great place to unwind with family and friends."
Hobby/Passion: "When not attending my daughter's soccer matches (GO Mean Green!) or son's hockey games, I enjoy the outdoors."
Local Fare: "I really enjoy RA. My daughter and I go there at least once a month and order way too much sushi. "
Get the D CEO Healthcare Newsletter
Stay informed with a detailed weekly report on DFW's evolving healthcare industry.
Author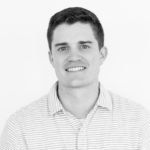 Will is the senior editor for D CEO magazine and the editor of D CEO Healthcare. He's written about healthcare…