Deric Cahill took his feverish toddler to an urgent care in Flower Mound for care and ended up with a Child Protective Services caseworker knocking on his front door due to medical neglect of a child. A couple of hours after Cahill left a negative Google review of the clinic and told the doctor he thought the appointment was "a transactional experience," the agency received a report of a severely dehydrated child and came to his home to investigate.
After asking a few questions about the child and observing him, the caseworker left the Cahill residence without incident, but Cahill's experience has gone viral on TikTok and Instagram, with millions of views on a series of videos about his encounters. So how did what the family thought would be a routine appointment end in a CPS investigation?
Cahill and his family moved from Florida to North Texas four years ago when he took a job as a VP of sales for a technology company. The family now runs Wicked BOLD, a family-owned chocolate company. Cahill is also a content creator, where he shares humorous thoughts and anecdotes on Instagram and TikTok and has more than 750,000 followers. But nothing was amusing about what began on July 14.
Cahill's youngest son had been feverish for a few days. After a call with a nurse line, the family decided to take him to a pediatric urgent care rather than the usual clinic where they previously received care for their children. Around 12:30 p.m. on July 14, the family went to Children's Health Pediatric PM Urgent Care in Flower Mound. Despite the Children's Health name and logo on the building, Children's Health informed D CEO Healthcare that the urgent care provider is a privately owned company and deferred questions to the company.
Cahill says the physician checked his ears, nose, and throat and listened to his breathing. After a few minutes, Cahill says the doctor told them that his fever could have been caused by anything and recommended they visit the emergency room to get blood work, urinalysis, and other tests to rule everything out. Cahill says he and his wife sat in stunned silence after the doctor's recommendation and were surprised the provider hadn't asked them more questions. After the doctor repeated her recommendation, Cahill said he wasn't happy with how the appointment went and left.
While in the urgent care parking lot, he left a one-star Google review that said, "This is the most transactional experience I've ever had with a caregiver. We brought our son in with a fever, and after five minutes of normal tests: check ears, check throat. The doctor tells us to just go to the hospital to get urine, blood, and x-rays to figure out if it's pneumonia, UTI, or some other infection. Bring your kid here if you just need antibiotics…anything else, it's a waste of time and money."
Cahill says he isn't a frequent Google reviewer and has left maybe a half dozen in his life, but he was motivated enough to email the corporate office for PM Pediatric when he got home. "I was flabbergasted at her lack of bedside manner and her refusal to make any attempt to diagnose a potential cause beyond visual inspection. In all, we were with her for under five minutes," he wrote. "I made sure to let her know before we left the room how transactional our appointment felt and not at all the level of care we've received from other urgent cares in the area. Please use this email as my request for a refund of our visit charge as the level of service we received did not even remotely meet expectations, and this office should be ashamed to operate this way."
About an hour and a half after the Cahill family left the urgent care, a CPS report had been filed about a severely dehydrated child. Less than an hour after the report was filed, an agent was at the Cahill's door. Cahill says the case worker told him she expected to see a severely ill child but left after 30 minutes of sitting, talking with the family, and observing Rowan.
By law, all Department of Family Protective Services case information is confidential from the time of intake, and the department was unable to provide any case-specific information.
Following the CPS visit, Cahill returned to the urgent care to get the medical record of the appointment and see if he could speak with the provider about her report to CPS (detailed in another TikTok video). He eventually got the report detailing the dehydration, but while waiting, the urgent care staff called the police, who asked to talk to him outside. After speaking with the police and learning that the provider would not speak with him, he left with his child's paperwork.
For Cahill, there is a clear connection between his critique of the care and the CPS report. "Why would she wait an hour and a half to call CPS if she was so concerned? Why wouldn't she follow up with us to ask if we followed the guidance?" Cahill says. "It feels malicious."
Cahill sent D CEO Healthcare clips of the doctor's report that says his child has a decreased appetite and that his son wasn't as active as the day before, but Cahill says they never said that nor was it true (he has another video from his living room Ring camera that shows his son playing before and after the appointment).
After the CPS visit, the family took the toddler to their usual urgent care, where Cahill says the provider spent 30 minutes with the family and asked more questions. The record of the appointment describes a very different toddler. Rather than "sick looking, weak cry" in the first visit, the second report describes a child that is "alert, pleasant, well nourished and in no acute distress." The provider told them to monitor their son, and his fever broke for good that night.
"Based on everything we experienced that day, the only thing I am led to believe is that this doctor was offended that I called her out in her office, that I left a Google review, that I emailed her senior leadership team, and she retaliated against us by weaponizing her position and calling CPS," he said in a video post.
Cahill also filed complaints with the Texas Medical Board and the Texas Attorney General Consumer Services Division, detailing his experience. In Texas, falsely reporting child abuse with the intent to deceive is a felony.
PM Pediatric Urgent Care did not make the provider or any other leadership available to be interviewed but responded with this statement: "The well-being and health of all children in the communities we serve is our utmost priority. We take all feedback and concerns very seriously. Due to patient privacy concerns, we do not comment on the status of individual patients. PM Pediatric Care follows current evidence-based clinical guidelines for the care of children and young adults, with medical decision-making in the best interest of our patients. We proactively advocate for the health and wellness of all children under our care."
Cahill says he has been contacted by thousands with similar experiences, including some who said the same physician called CPS after a visit with them. The recent Netflix documentary "Take Care of Maya" explores a similar topic, diving into a Florida family's battle with a hospital who had their daughter put into state custody after providers disagreed with their treatment plan for her. Cahill says he is not anti-medicine or anti-doctor and will continue to seek medical guidance for him and his family.
The CPS case isn't closed yet, but Cahill says the case manager told them she has no concerns and is working on character references to end the investigation. In a conversation with PM Urgent Care management, Cahill reported that the organization said it would explore ways to improve its policies and that providers are bound by mandatory reporting standards.
At this point, Deric Cahill hasn't moved forward with any legal action against the organization or the physician after lawyers advised him that there wasn't much he could do, but he says he isn't done fighting. "It is not in my 2023 vision board to accept people trying to hurt my family," he said in a video post. "Money is not my motive. My motive is to hang this doctor's license in my bedroom because she will no longer be able to practice medicine. That's the mission."
Get the D CEO Healthcare Newsletter
Stay informed with a detailed weekly report on DFW's evolving healthcare industry.
Author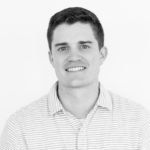 Will is the senior editor for D CEO magazine and the editor of D CEO Healthcare. He's written about healthcare…